Home Insurance
Want to Be Ahead of the Curve? 4 Interior Design Trends Predicted for 2019 and Their Cost
Be ahead of the trend by getting a preview of the interior design trends set to dominate in 2019, learn how much they cost and how you can save.
Scandinavian, American mid-century and minimalistic interiors have dominated the interior design industry over the past few years. However, experts believe these styles won't be dominating in 2019. Instead, 2019 will see a resurgence of individualism and vibrancy, improving on the fairly homogenous themes that prevailed in the past. For example, Art Deco, Japanese minimalism, warm, masculine tones, and natural materials will combine with antiques and personalised touches to make rooms vibrant and expressive. Below, we discuss these trends in detail, as well as their potential cost and budget-friendly tips to test out these trends in your own home.
Art Deco is the Glamorous Update to Mid-Century Modern
Art Deco was the prevailing art and design style in the early 20th century (1920's-1930's). It was characterised by strong geometric/starburst shapes, streamlined furniture, gem tone colors (emerald greens, golds, deep reds) and metallic finishes. To bring Art Deco into the 21st century, you can take these themes and incorporate them into an otherwise minimalist room. For instance, you can pair a luxurious, oversized jewel-toned couch with a sleek chrome framed mirror and abstract art. This can prevent the room from looking stuffy and outdated. Streamlined wood furniture with gold accents and doors are also great at adding an Art Deco style to your home. Lastly, you should reduce the use of floral, lace and raw edges.
Art Deco may not be the best option if you're on a tight budget, but there are ways to evoke this style for cheap. In fact, if you shop from budget stores like Ikea, you can end up outfitting your home in the Art Deco style for around S$2,500. For instance, you can replace your pillowcases with ones in bright colors or a geometric patterns such as Ikea's Sanela pillow covers or Svartho options. You can also look at sites like eBay and Etsy to get smaller authentic accessories, such as vases, ashtrays and small curios from the era.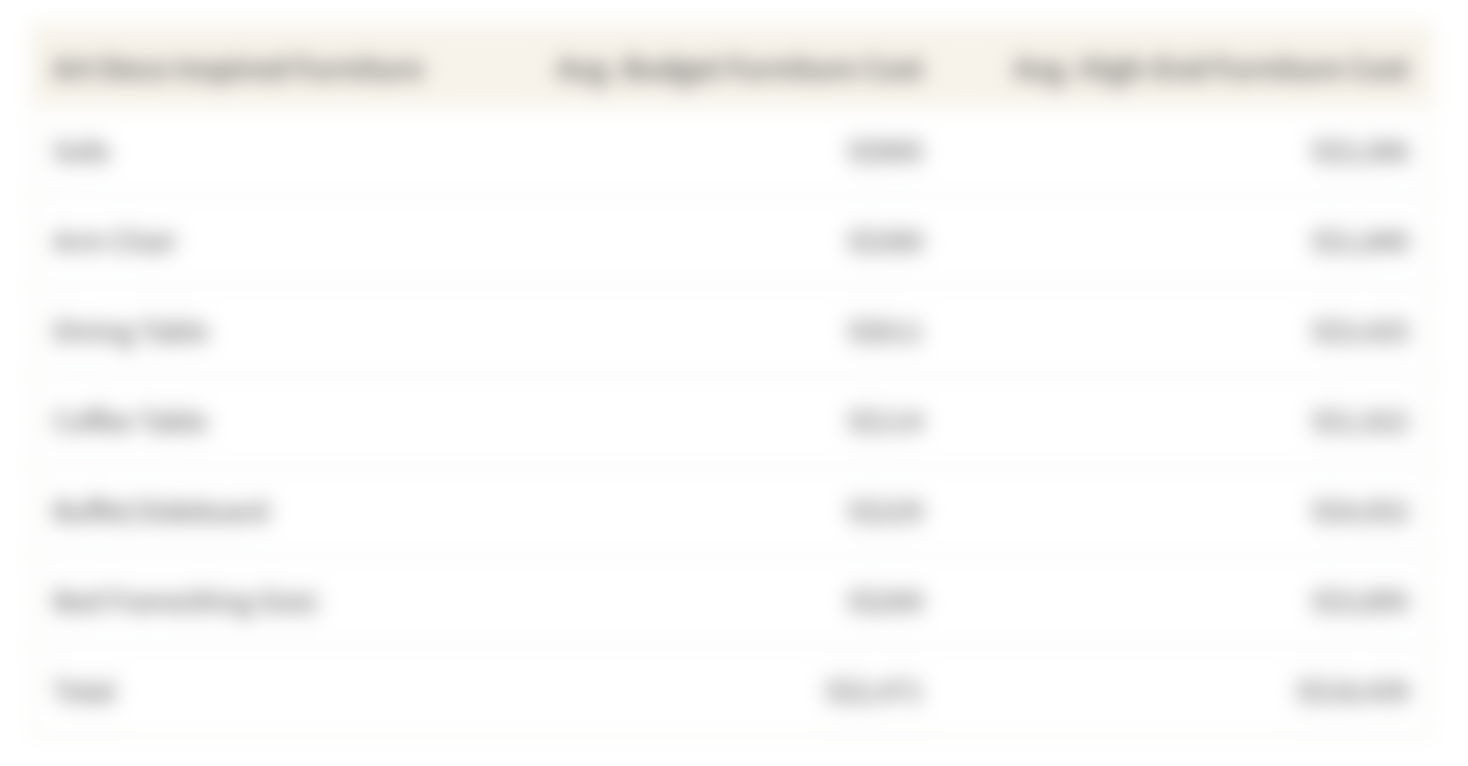 Those looking to do a full renovation in this style will find that it can be quite costly, as Art Deco furniture is considered to be more of a luxurious style that includes unusual shapes and ornate detailing. For instance, a chesterfield sofa in a dark hue is a great alternative to the difficult to find and more few hundred dollar more expensive curved sofa. You should also incorporate metal and glass furniture and decorate with mirrors that have sharp, geometric angles.
Combining Modern Japanese Aesthetics with Built-Ins to Refresh Smaller Flats
If you are living in a flat that is on the smaller side, ostentatious and colorful trends may not be the best option for your space. However, Japanese minimalism and built-in furniture are two trends that are predicted to stay on trend in 2019 and can aid in making your space feel bigger and calmer. While the Japanese aesthetic is already quite popular in Singapore, you can reinvigorate the trend by adding unique built-ins and peppering reclaimed wooden furniture or antique wabi-sabi pottery throughout your flat.
To maximise the Japanese aesthetic in your flat, your focus should be on wood furniture and built-ins, darker contrasts and clean, simple lines throughout your home. Muji is a great affordable option for people considering this trend, although buyers should note that beds can get quite pricey with costs gravitating upwards of S$1,000. When choosing furniture and accessories, simplicity is key as long as it feels natural rather than sterile and too "perfect". You can also consider buying furniture that's low to the ground, as it not only matches the aesthetic but can also make your space seem larger.
Antiques and Individuality Replace the Sterility of Cookie-Cutter Decor
Introducing antiques to your home is another trend poised to gain popularity in 2019. There are several things to note regarding this trend. The first is that this trend can work for any budget. If you are on a budget, you can try your luck with sites like Ebay and Etsy that offer antiques from every corner of the world. On the other hand, you can try art auctions such as Sotheby's if you are looking to splurge on antique artwork or decor.
However, the second point is that overdoing this trend can quickly make your flat look dated or kitschy. To avoid this, you can consider swapping out only one category of item with an antique. For instance, you can swap a plain mirror with an antique one, or you can swap out your contemporary art for a vintage or antique oil painting. If you're more adventurous, you can even keep everything modern but get an antique couch or dining table as an unmissable statement piece. Finally, you can find antiques that represent your heritage to give your home a personalised feel that will be unique to your family.
Natural and Sustainable Materials Continue to Trend
With environmentalism and sustainability permeating through every industry ranging from travel to design, interior design fans will find 2019 to be a year inspired by sustainable, natural and creatively designed pieces. To add these elements into your home, you can look for pieces such as rice paper lanterns, handmade clay pottery and natural textiles like jute. You can also look for sustainable furniture made from recycled or reclaimed materials.
It is easy to bring these materials into your home even if you are on a tight budget. As previously mentioned, Ikea can be a good place to get an inexpensive, "natural" look for your home. If you don't want to embark on a full scale renovation, you can consider stone-inspired peel and stick tiles for your kitchen backsplash as a quick and fairly cheap way of adding something new. However, you should make sure to buy humidity and heat resistant tiles in order to combat Singapore's humid climate. Those willing to spend more can look at Journey East, a mid to high-priced store that recycles and reclaims furniture and materials into unique pieces. You can also experiment with natural stone and quartz backsplashes while mixing different metals to give make your space feel more organic.
Regardless of Renovation Size, Protect Yourself Against Loss
Whether you are going to do to do a full-scale renovation or invest in some bespoke or antique pieces, it always pays to be careful and avoid risk. First, you should always makes sure the interior design firm you hire has been properly vetted and has proof of their work. A good interior design firm that isn't just trying to get your money will also be able to tell you whether your vision is suitable for your home and Singapore's climate. Second, you should make sure your home insurance policy provides enough coverage for not only your renovation but also any expensive items you may decide to purchase.

Last, while ideally you should utilise your personal savings to fund a renovation, you may need to get outside help. To avoid paying high interest rates, you should carefully compare renovation loan rates to find the most affordable financing for your renovation project. While rates may seem quite similar from bank to bank, even a drop of half a percent in your interest rate can save you around a few hundred dollars over the course of your loan.
Regardless of interior design trends, you should only purchase things that will make you happy. You should fill your home with things you love, regardless of whether or not those things are considered trendy. We'd love to know, are there any home design trends you're glad to see gone? And which interior design do you think you'll try out next year?