Home Insurance
Ethical Living Without the Premium: 3 Affordable Ways to Make Your Home More Sustainable
Sustainability and ethical living are often seen as a luxury few can afford. However, with the need for a global decrease in consumption and waste, it is time for sustainability to become accessible to everyone.
Singapore is not new to sustainable and green living. Furthermore, as it strives to reduce waste and emissions, citizens have also started integrating sustainability in their personal lives via waste reduction and ethical shopping. Sustainable and ethically sourced design is one home decor trend that effortlessly combines style with mindfulness. With that said, as sustainable furniture stores are popping up across Singapore, a couple of questions come to mind. How affordable is the furniture? And if it isn't affordable, what are the cheaper alternatives to making your home and daily life more sustainable?
Sustainable Furniture Can Be More Than Twice as Expensive as Traditional Furniture
One of the biggest challenges most people face when it comes to "going green" is the high cost. Whether its a mark-up on organic produce or spending more on ethically produced clothing, a lot of people simply can't afford to make the initial leap that comes with clean, sustainable living. For instance, when looking at sustainable furniture stores in Singapore, we found that you should expect to spend between S$430-S$2,500 for one piece of sustainably-made furniture (bed, chair, sofa, etc.). With the median individual monthly salary being S$3,800 (excluding employer CPF contributions), it's simply unrealistic to assume individuals below that income level will be able to spend over half their salary outfitting their homes solely with furniture from these stores.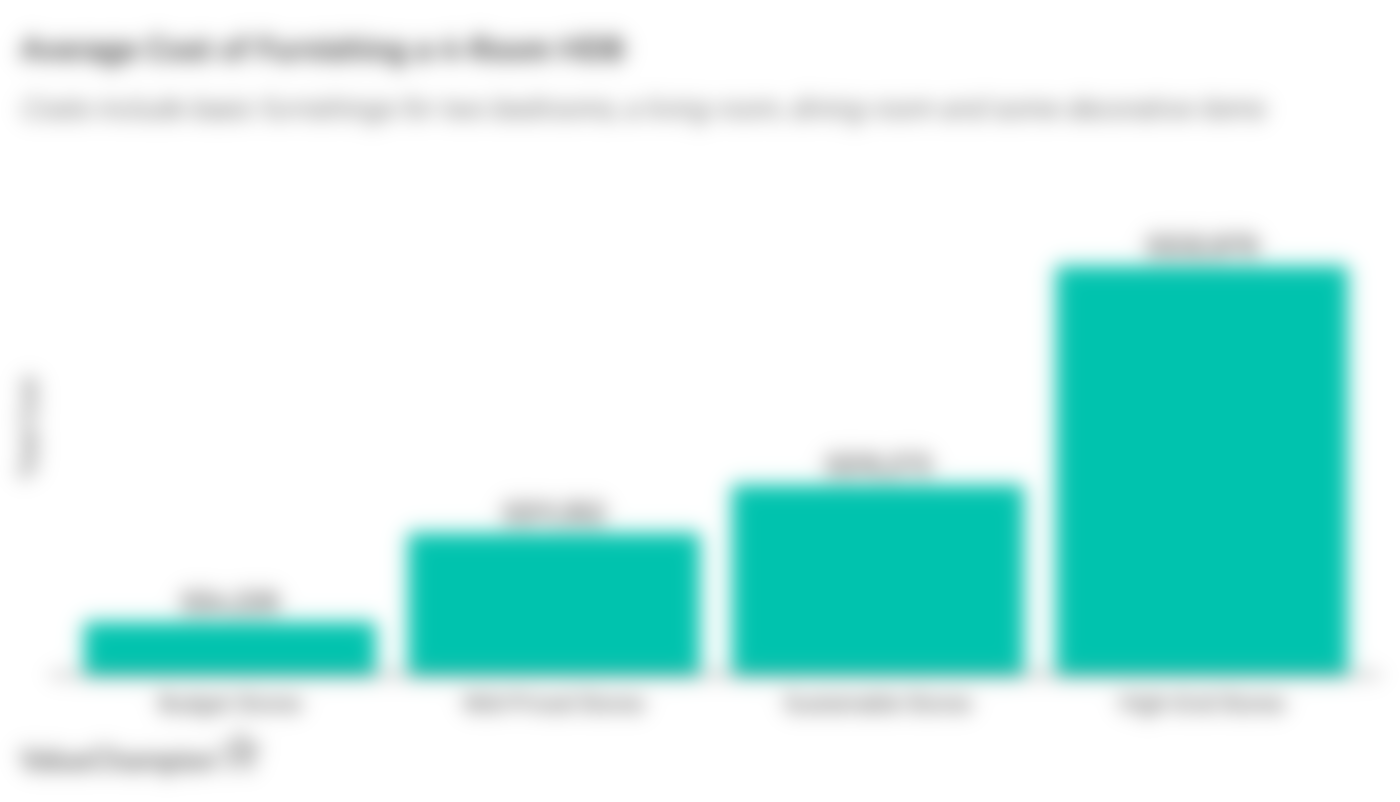 Overall, we found that outfitting your home with only sustainable furniture (excluding appliances and electronics) will cost around S$15,300 for a 2-bedroom flat. While this is slightly higher than the average mid-tier furniture store cost of S$11,000, sustainable furniture from stores such as Mountain Teak is around 53% cheaper than shopping at high-end stores, like Taylor B. Design . Thus, those who are looking for sustainable alternatives for luxury pieces can consider shopping in sustainable furniture stores, as you will often find high-quality refurbished teak pieces and bespoke services.
Think Efficiency When it Comes to Home Appliances
A slightly more affordable way to have a "green" home is to make the move to energy efficient appliances. According to the National Environmental Agency (NEA), air conditioners took up 37% of a typical households' electricity consumption in 2016. However, despite living in a notoriously humid and warm climate, Singaporeans can still keep cool while lowering their ac consumption. The first would be to invest in an energy efficient AC unit. You should look for models that are 4 or 5-ticks (the most energy efficient) or if you're on a budget, the highest tick number you can afford. Going forward, you should make sure to check the air filter grime to keep it operating at maximum efficiency.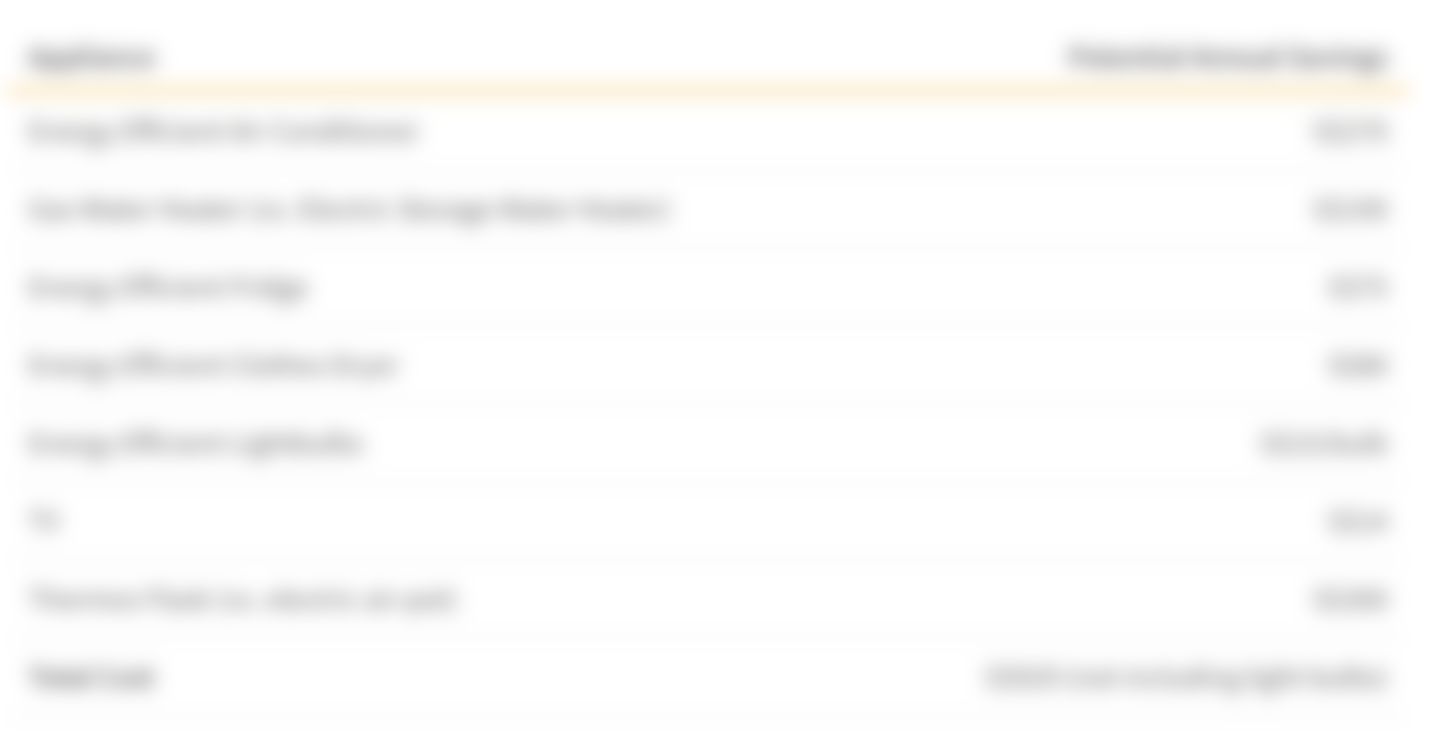 It's not just the AC that can use a little efficiency upgrading either. Many other electrical appliances are also rated based on efficiency by the NEA. If it is time for a fridge, TV, clothes dryer or lamp upgrade, you should look for models that offer tick ratings of 3 or higher. Not only will they be more environmentally friendly, but you may also save some money on your utility bills. Last, you don't even have to throw out your appliances when they break. A sustainable and affordable alternative can be to stop by a Repair Kopitiam to fix your broken appliances. They repair everything from electrical appliances to clothing and can cost significantly less than buying a brand-new replacement.
Eliminate One-Time Use Clutter and Non-Degradable Plastics
With the banning of plastic straws and elimination of plastic bags at certain grocery stores, Singaporean businesses are already doing some of the work for you when it comes to sustainable living. However, Singapore lags behind other countries in recycling and eliminating waste from their daily lives. For example, in 2017, only 6% of plastics were recycled (a decrease from the 7-9% of prior years) and only 21% of domestic waste was properly recycled. Plastic waste is especially harmful not only because it ends up in the sea and killing the ocean's ecosystems, but also because its production emits harmful emissions that contribute to climate change.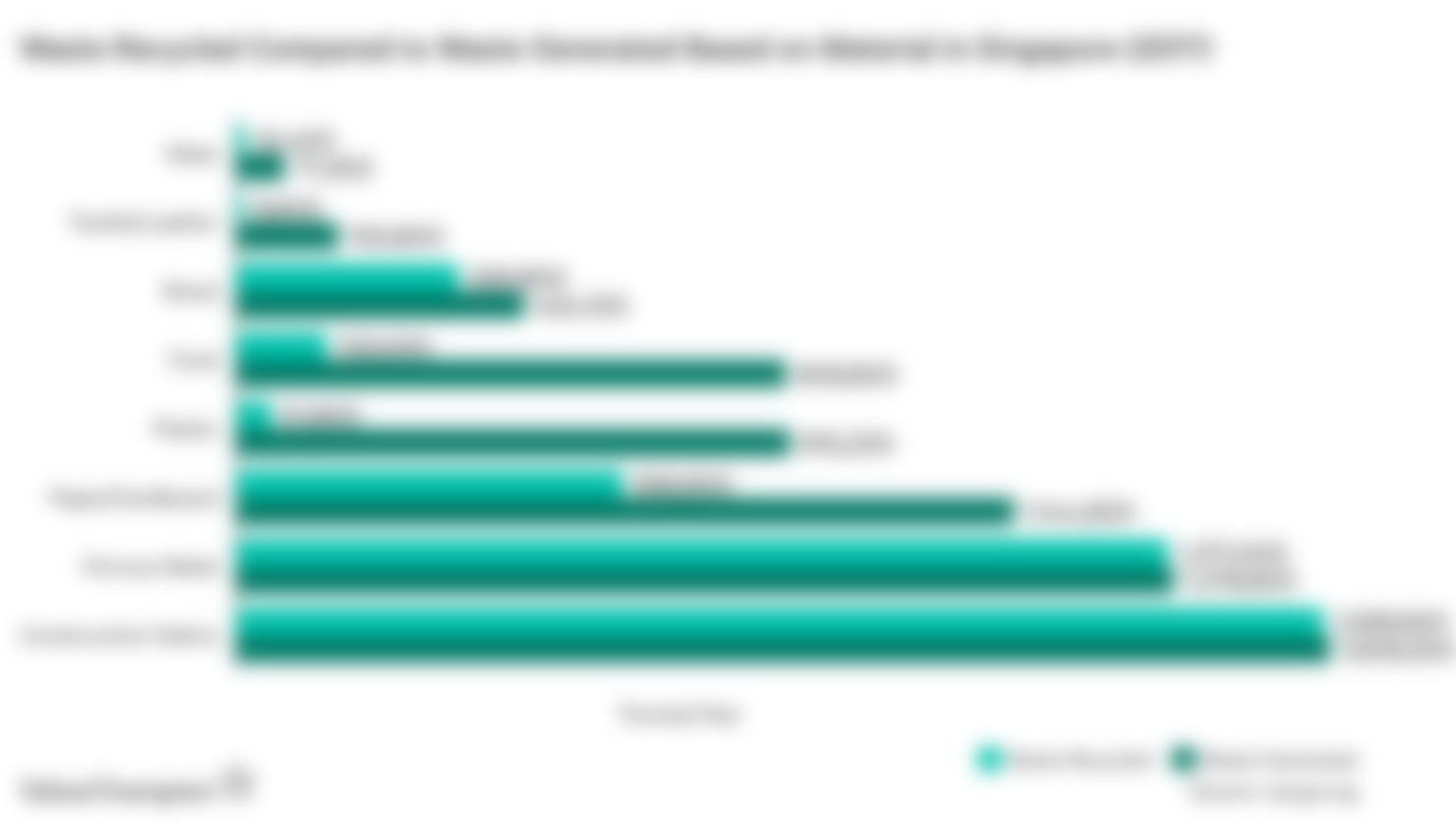 However, this low recycling rate may be in part attributed to households recycling materials that are soiled with food or oil or aren't made from recyclable materials, which renders them unworkable. For all your hard work sorting through the trash while thinking you are doing your part in reducing waste, knowing that so little of your trash actually gets recycled can be disheartening. To make sure sure that your waste is recycled, you should be sure to wash them from any oils or contaminants.
Additionally, you can consider buying a reusable bag for grocery shopping, of which there are many attractive and affordable options available. If giving plastic bags completely is unthinkable, you can consider either looking into procuring biodegradable plastic bags or combining both your own reusable grocery bag and plastic bags to at least partially eliminate the amount of plastic you consume. The same thought process can also be applied with other one-time use plastics such as straws, containers and bottles. For instance, non-plastic straws are already 80% of Singapore consumers ready to ditch plastic straws and worldwide. Similarly, you can also buy a thermos or reusable water bottle instead of buying water bottles each time in order to limit your plastic waste.
Take Advantage of Thrift or Antique Stores
As we mentioned earlier, furniture stores specialising in sustainable or green furniture can be quite expensive. As an affordable alternative, you can consider shopping at thrift or antique stores. Not only is it sustainable through eliminating furniture and scrap waste (you are buying what others would have thrown away) but you can also end up with some beautiful, unique pieces that no one else will have.
Typically, Singaporean antique stores range from affordable to very expensive, depending on the type of furniture they are selling. Affordable secondhand stores include Hock Siong & Co or Secondhand Charm that sell pre-loved or refurbished furniture. Alternatively, you can also consider high-end antique stores such as The Past Perfect or East Inspirations. However, should you choose the latter, you should check with your home insurance policy to make sure your new acquisitions will be adequately covered, since some items may be considered as valuables and could be subject to a sub-limit.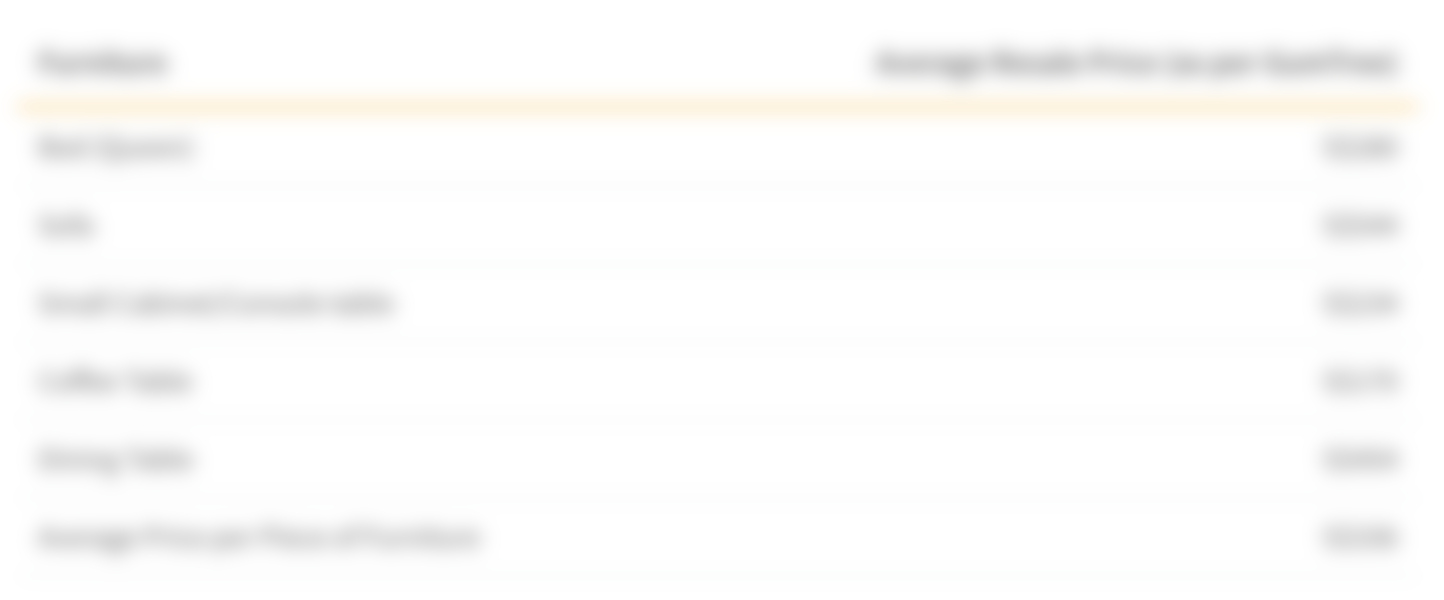 Thrift stores can also be a good way to sell your items. Instead of discarding your unwanted furniture or wares, you can sell them to make some cash (and then use your profits to invest in higher quality or energy efficient appliances). You can also utilise online resale websites such as Gumtree, where the average price for a piece of furniture averages at around S$300.
When it Comes to Sustainability, Even Little Things Count
You don't need to spend thousands of dollars refitting your home with brand new sustainable furniture to do your part to help the environment. Even small things like investing in reusable items and taking better care of your items to reduce waste can help reduce your carbon footprint. We'd love to know, are you interested in sustainable living? If so, what are your affordable ways of maintaining an eco-friendly lifestyle?