Does Travel Insurance Cover You If Your Flight is Cancelled Due to Haze?
Travel insurance covers many things, but does it compensate you for flight cancellations due to haze?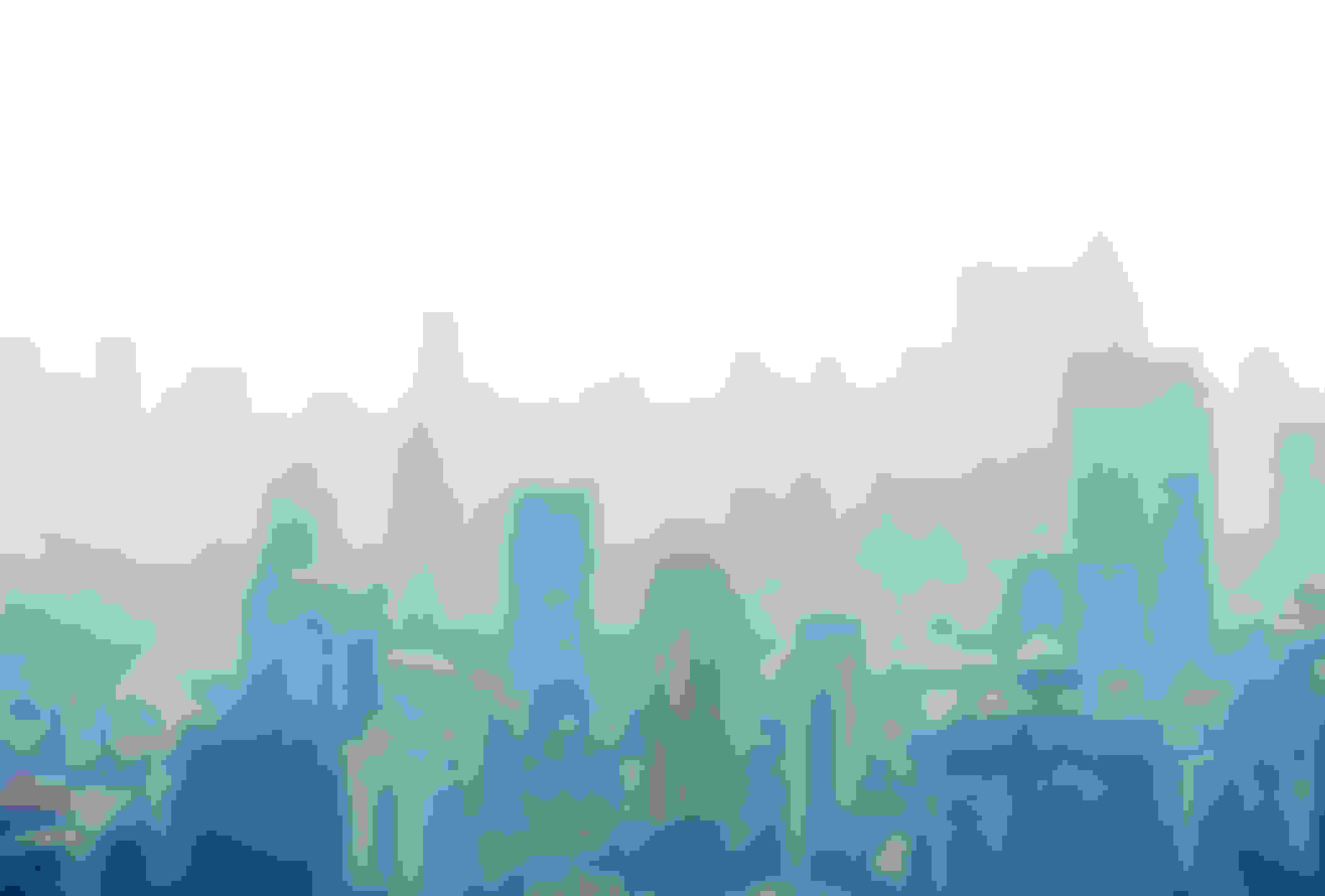 Singaporeans are intimately familiar with the nuisance that is haze. Whether the smog making it difficult for you to see down the street is due to automobile pollution or to forest fires raging in Indonesia, we'd much rather it not negatively impact our daily lives. But what if your vacation or business travel plans are disrupted because the haze is so thick that your plane can't safely fly? While there's not much you can do to get your plane off the tarmac, you might look to your travel insurance plan to at least help reimburse you for your lost time and considerable inconvenience. But what you may not realize is that some insurers may refuse claims for flight cancellations or delays that were caused by haze. Our team at ValueChampion took a closer look at this issue to find out which Singapore insurers you can trust the next time you book a trip to Beijing.
Why Wouldn't Haze be Covered?
Any reading of a travel insurance policy will show you that trip inconvenience caused by adverse circumstances with a natural cause or poor weather conditions will tend to be covered. Flood? You're covered. Earthquake? You're covered. Tropical storm? You're covered. Many policies even include coverage for terrorism and other civil disturbances or for epidemic outbreaks. The reason insurers can cover these sorts of incidents is because these sorts of incidents are freak or unpredictable occurrences. As in, there's a very low probability that they will actually happen to you and the insurance company will need to pay you to cover associated costs.
But here's the thing about haze. Anyone who's ever visited or lived in a major city with a bad pollution problem knows that days where the smog is particularly bad is not a freak occurrence, but an endemic issue. And not all insurers consider it to have a natural cause. Instead, as some unlucky travellers have discovered, they may consider it to be a man-made phenomenon - aka not expressly included in the wording of travel insurance policies - and therefore not necessarily included in your travel insurance plan's coverage. While insurance is meant to help protect you from unforeseen accidents that could cause you personal or financial harm, insurance companies still have to turn a profit. As such, it's not in their interest to interpret their policies generously in situations that may be somewhat ambiguous as to whether they are obligated to pay out to the customer. This is especially important for people travelling to cities like Beijing, Shanghai, New Delhi and Jakarta that are frequently plagued by a severe level of smog. You need to be careful to pick an insurer that does accept haze-related causes for claims if you're travelling to a place where this issue may be a concern.
So Who Covers Haze?
Few insurers in Singapore make it clear in their policy wording whether claims made for flight delays or cancellations due to haze-related causes will be considered valid. We surveyed individual insurer's policy documents, records of official statements made by insurer spokespeople, and news reports to try to establish which major Singapore insurers will definitely have your back on a hazy day - and which may not.*
Hazy Day? These Insurers Have You Covered
If you are traveling somewhere that haze or smog is a serious problem that could disrupt your travel plans, we suggest that you begin your search for the right travel insurance policies offered by Budget Direct, FWD, HL Assurance, NTUC Income and Aviva.
Our research of the travel insurance market in Singapore has shown that Budget Direct's two travel insurance plans (the budget-tier "Basic" plan and the more expansive "Comprehensive" plan) tend to have the cheapest prices on the market compared to their competitors. Budget Direct has confirmed to our team at ValueChampion that its travel insurance does cover haze-related cancellations or delays under the auspice of "poor weather conditions." This applies to claims filed for trip cancellations, shortenings, disruptions, postponement and diversions. However, we should point out that Budget Direct's cheapest "Basic" plan does not include coverage for several areas of trip inconvenience including trip cancellation and trip delays. Therefore, if you're thinking about going with Budget Direct due in part to its coverage of haze-related events, we recommend the "Comprehensive" plan. Despite its rock-bottom prices, this plan provides S$10,000 of coverage for trip cancellations, meeting the market standard for mid-tier travel insurance policies, and stands out for its market-leading allowance of S$200 of coverage for every 6 hours you're stranded due to flight delays, up to a total limit of S$1,000. If you're looking for a good deal, this plan offers great value for your money.
FWD's three travel insurance plans (the cheapest "Premium" plan, the mid-tier "Business" plan and premium "First" plan) tend to feature average coverage for below-average prices. FWD, which explicitly states on their website that their policies definitely cover flight delays or cancellations that result from haze-related causes, could be a good pick for travellers seeking a blend of affordability and value. While its "Business" plan is outclassed by Budget Direct's cheaper and more generous "Comprehensive" plan in the area of travel inconvenience (though FWD's plan offers better coverage for personal accident, medical and emergency medical/evacuation/repatriation), FWD's budget-tier "Premium" plan would be a much stronger pick than Budget Direct's "Basic" plan for the budget shopper given its cover for trip cancellations and delays.
If you like FWD's pricing and decent overall protection but want a little better coverage in case your flight is delayed, you may also be interested in considering HL Assurance. HL Assurance's three travel insurance plans are quite comparable to FWD's, as they tend to be priced very similarly. We would particularly like to draw your attention to its cheapest "Basic" plan, which provides significantly better coverage for trip and baggage delays than FWD's comparable "Premium" plan. HL Assurance's plan does, however, provide less coverage for personal accident & death, medical, and trip cancellation. Otherwise, if you're in the market for a mid-tier plan, HL Assurance's "Enhanced" plan is challenged by Budget Direct's "Comprehensive" plan, which provides equivalent coverage for trip delays and better coverage for trip cancellations at prices that tend to be quite a bit cheaper. Within the premium tier, FWD's "First" plan gives you better bang for your buck than the HL Assurance "Superior" plan despite tending to be priced similarly.
NTUC Income, while tending to be more expensive than FWD, has also confirmed expanding its trip cancellation, trip postponement and travel delay coverage to include haze-related claims. Its plans feature higher coverage for trip delays than and similar coverage for trip cancellations to FWD's and Budget Direct's plans.
Finally, while Aviva's policy does not explicitly confirm that Aviva includes coverage for haze-related trip delays and cancellations, reporting by the Straits Times in 2016 indicated that Aviva did pay out to their customers filing claims citing haze as the cause of their flight delays or cancellations. Aviva's plans feature generally better coverage for trip cancellations than and similar coverage for trip delays to NTUC Income's plans. Aviva is also priced similarly to NTUC Income, tending to cost a little less for regional trips within ASEAN and Asia, while NTUC Income tends to cost less than Aviva for global trips.
Be Aware These Insurers May Reject a Haze-Related Claim
Some insurers in Singapore have taken the opposite position. Specifically, major insurers MSIG and ACE Group (who owns Chubb) made clear as recently as 2016 that they will not cover customers' claims for flight delays or cancellations caused by haze-related reasons. According to the Straits Times, a spokeswoman for MSIG insurance said that "MSIG takes the view that the recent haze phenomenon, which was created in Indonesia, is principally a man-made event and should not be construed as a common weather phenomenon." As such, MSIG does not seem to consider haze to qualify as an "adverse weather condition" that would be included in its coverage. The ACE Group also will not reimburse customers for flight cancellations or delays caused by haze, though they will apparently provide medical coverage to travellers who may develop some kind of medical condition caused by haze while travelling and insured under their policy.
Final Thoughts
When shopping for a travel insurance plan, you'll need to consider many more factors than merely if your insurer will cover you for delays or cancellations caused by haze. You'll also want to know what the plan's coverage for medical and personal accident is, and how much you'll be reimbursed if something happens to your baggage. In the end, the right travel insurance plan for you may not be one that guarantees coverage in case haze threatens to derail your trip. However, knowledge is power, and the more you know, the better you can take steps to ensure that your next trip out of Singapore is as hassle-free as possible.
Footnotes
Disclaimer: We made every effort to ensure accuracy by using the best and most recent information made available from each insurer. Any inaccuracies in the above information are unintended. If we have not reported the policy of any insurer correctly, please let us know and we would be happy to revise our data. We have sourced all claims made for the sake of transparency.