Travel Insurance
Saving Money While Saving the Earth: Cost of Sustainable Travel
As much as we love to explore new destinations, travelling comes at a significant environmental cost. Learn how to be a more sustainable traveller and see if it can actually benefit your wallet as well.
One of the most pleasing modern conveniences is the increasing accessibility of travel. Unfortunately, travel takes a toll on the environment, whether its contributing to climate change due to CO2 emissions from travel or leading to the degradation of popular tourist sites due to overpopulation. To mitigate the environmental burden of travel, people have been researching ways to make travel more sustainable. This includes choosing environmentally-friendly modes of transportation and accommodation and being mindful of how you impact local communities and environments. But how does switching from traditional to sustainable affect your wallet? We compare the costs below.
Flying on Eco-Friendly Airlines is Cheaper to Asian Destinations
Did you know that not all planes are made equal in terms of eco-friendliness? Some airlines are actually more environmentally friendly than others due to the makeup of the aircrafts (engine size, materials used and aerodynamics), typical seating capacity on flights, seating density and CO2 emissions. Using the atmosfair Airline Index, we found that choosing airlines that scored high on the index, such as Thai Airways and Scoot, can cost up to 47% less for popular destinations in Asia like Tokyo, Seoul, Taipei and Kuala Lumpur compared to low-ranking airlines. One of the primary reasons for the relative affordability is Scoot airlines, which is a discount airline that services many popular Singapore routes.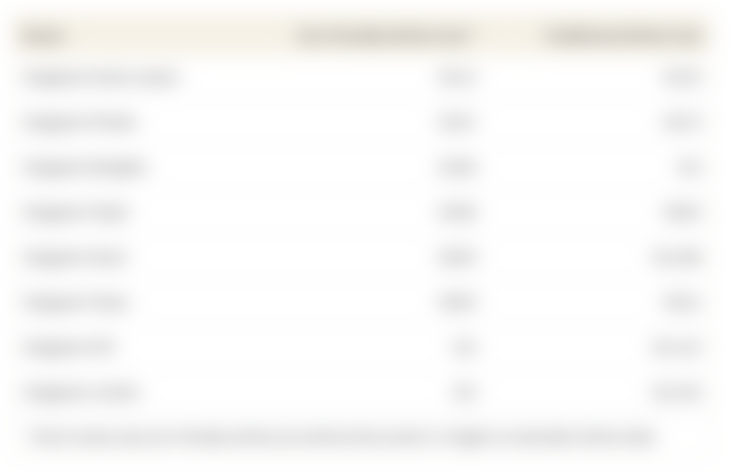 However, we found there are no airlines available that have scored C or above for routes to popular global destinations, such as New York City or London. Thus, if you are focused on being a sustainable traveller, you are left with two options. The first is to limit your travel only to locations that have a sustainable airline route. However, this is rather limiting and may not always be realistic. The second is to fly on the best possible airline and offset your carbon footprint by committing to sustainability in other facets of your trip, such as accommodations and local transportation. If you are worried about travelling on a new airline, a good travel insurance policy can give you peace of mind in case you experience cancellations, delays and baggage loss.
Top 5 Airlines According to atmosfair Airline Index

Sustainability & Savings of Accommodations is Harder to Measure
You can consider Airbnbs and certified "green" hotels as sustainable alternatives to traditional hotels. "Green" hotels are hotels that are energy efficient, use efficient waste reduction and water saving methods, in addition to other methods of reducing their environmental impact. Hotels that exceed expectations in environmental friendliness may receive a LEED certification. Unfortunately, the high cost of LEED certification typically costs thousands of dollars. This means LEED-certified accommodations cost more on average than traditional hotels. For instance, we found that while the average price of a 5-star hotel in Phuket, Thailand is S$183, the price the LEED-certified Rosewood hotel is S$855.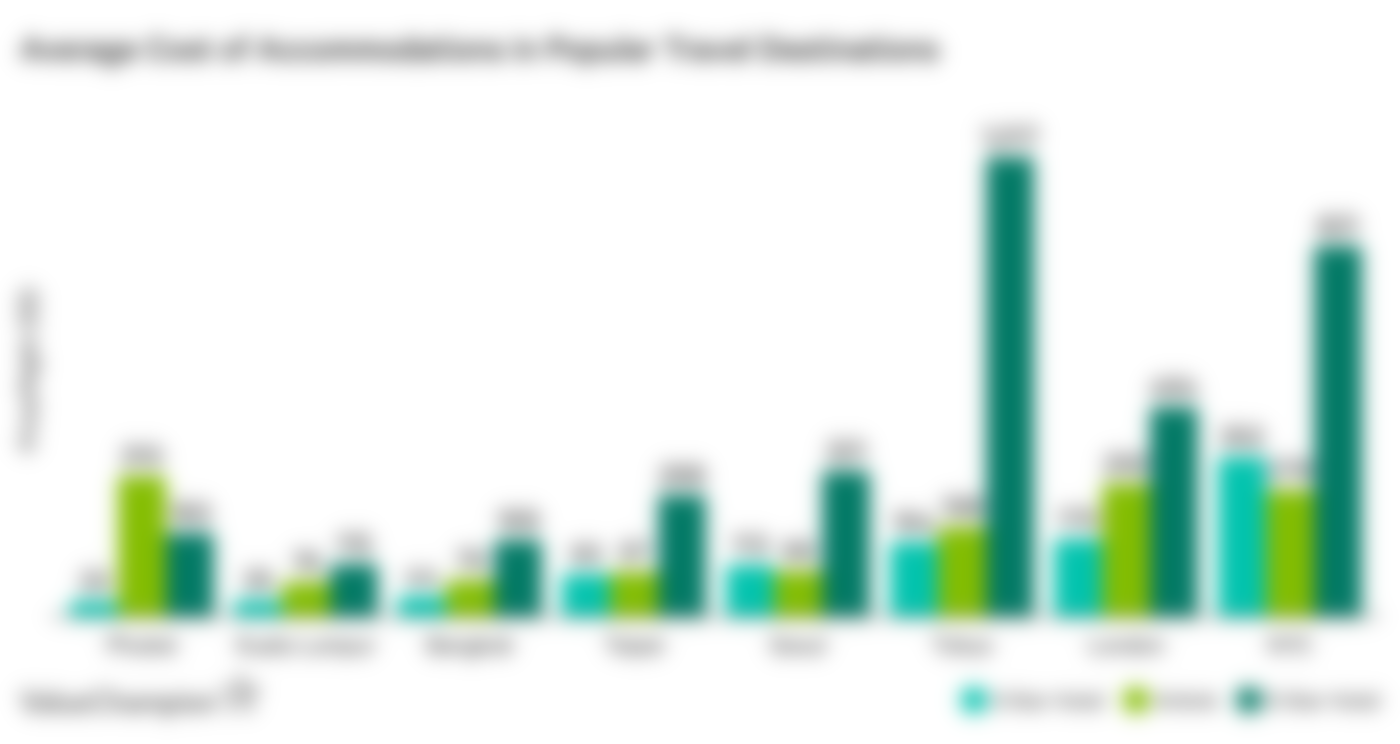 However, while LEED-certified hotels may be pricey, Airbnb has tried to market itself as a suitable green-friendly travel alternative. Luckily, Airbnb's also tend to be wallet-friendly. The average Airbnb price for a full property at common travel destinations for Singaporeans are 42% cheaper than the average price of a 5-star hotel. Furthermore, while Airbnbs cost more than 3-star hotels on average, it is possible to find cheaper Airbnbs—especially if you are willing to split a property with others. If staying at an Airbnb is not an option, you can look for properties that have other forms of green certifications, such as those from EarthCheck, Green Key and Global Sustainable Tourism Council.
Public Transport is Often More Sustainable & Costs a Fraction of Car Rentals
While the convenience of having your own car when you travel can be tempting, there are a couple of good arguments for sticking to mass transit. First, taking trains and busses is considered to be more environmentally efficient than driving. This is because while the train or bus may produce higher emissions, it is offset by taking on a higher capacity of passengers that would otherwise be driving. Second, while electric cars can be hard to find at rental companies, high-speed trains have made headway in running on clean energy. The second reason is that it's cheaper. In most metropolitan cities with public transit systems, the average cost of a week-long pass is 93% cheaper than renting a car.
Despite the benefits of public transit, it's worth pointing out a few caveats. In some cases, renting a hybrid or electric car makes more sense if the country's trains run on diesel or if you are at a destination where mass transit isn't feasible (i.e. a beach town). Furthermore, taking the train may be more expensive than flying if you are travelling between different countries and book last minute. Thus, it is recommended you book train travel in advance and take advantage of any discounts offered.
Eating Local and Sustainable Foods Can Save Up to 25% on Food Costs
Being a sustainable traveller doesn't end once you've arrived at your destination. Being mindful of foods with high carbon emissions and eating local cuisine can help you make a positive impact while you are travelling, and even save you some money. For instance, beef and lamb are two foods that contribute the most to greenhouse gas emissions. They are also the most expensive, costing on average 25% more than white meats like chicken. Vegetarian dishes are also great affordable options to meat dishes if you are dining out, as vegetables typically much cost less than meat.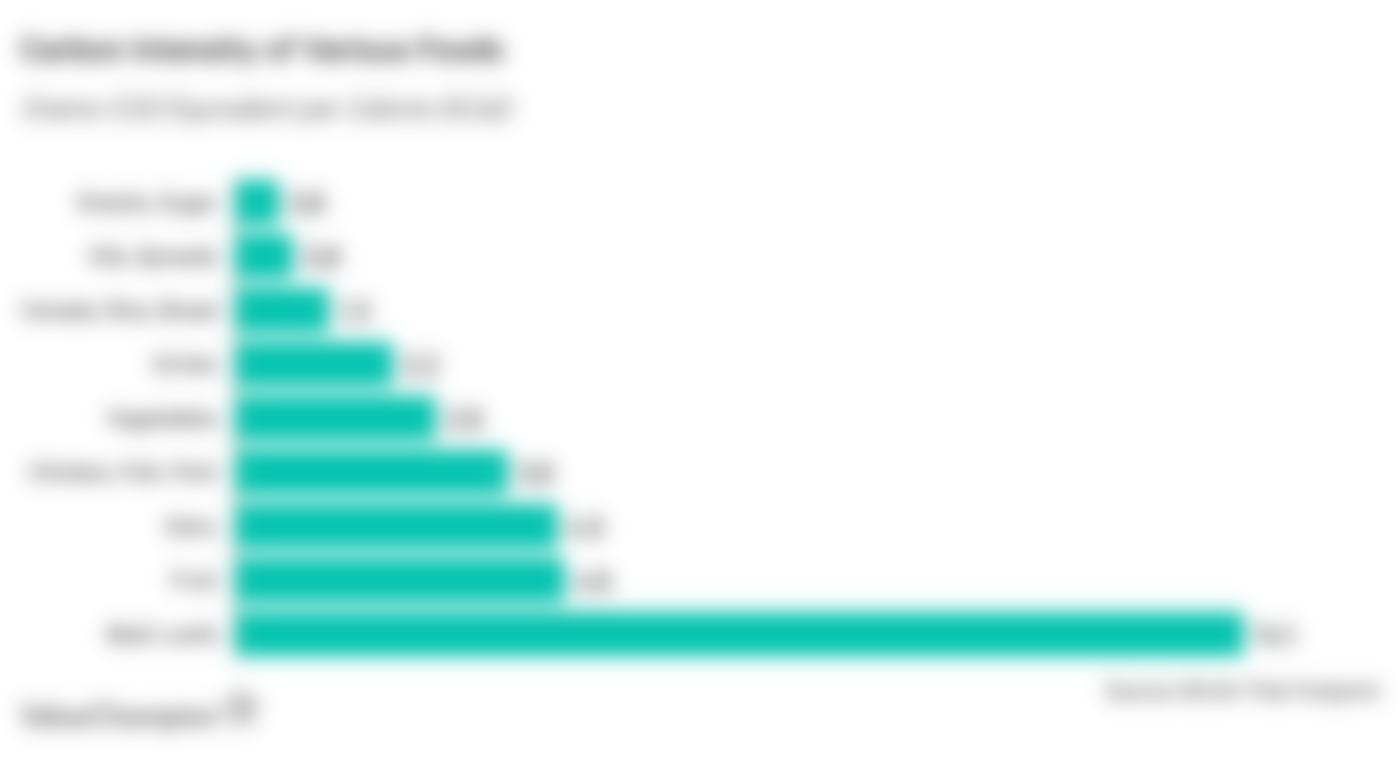 If you aren't willing to cut out red meat, you may want to consider eating local. When you are choosing local produce and meat over imported brands, you supporting local farmers, buying fresher food and effectively reducing CO2 emissions, due to shorter transportation distances.. For that same reason, some local produce found at the local market may also be cheaper since transportation costs and packaging are not as high.
Making Sustainable Travel a Habit
You'll do yourself and the world a favour if you try to travel sustainably. Not only will you be saving money in a majority of cases, you'll reduce your carbon footprint as well. Furthermore, for a majority of Singaporean travellers, eco-friendly travel is quite accessible. There are eco-friendly flights, affordable accommodations, and access to public transportation for a majority of the most frequented travel destinations.
Beyond choosing greener accommodations and modes of transport, there are other small things you can do to be a responsible traveller. For instance, you shouldn't request new towels every day if you stay at a hotel (think about it, you don't do it at home, so why should you when you're abroad) and you should turn off the lights and AC when you're not in your room. You should also spend money on locally produced goods and cuisine as opposed to international chains and mass produced goods. This helps keep the local culture thriving and the local community employed. However, it is important to note that despite doing the best you can to be as environmentally friendly as possible, it is still important to be aware that research in carbon emissions regarding travel is still in progress. Thus, it is difficult to find a formula for travelling sustainably every single time. Due to this, it is important that you do your research about hotels and airlines and stay up to date on upcoming methods on reducing your impact on the environment.