Top 5 Tips to Prevent Your Baggage from Getting Lost on Your Next Trip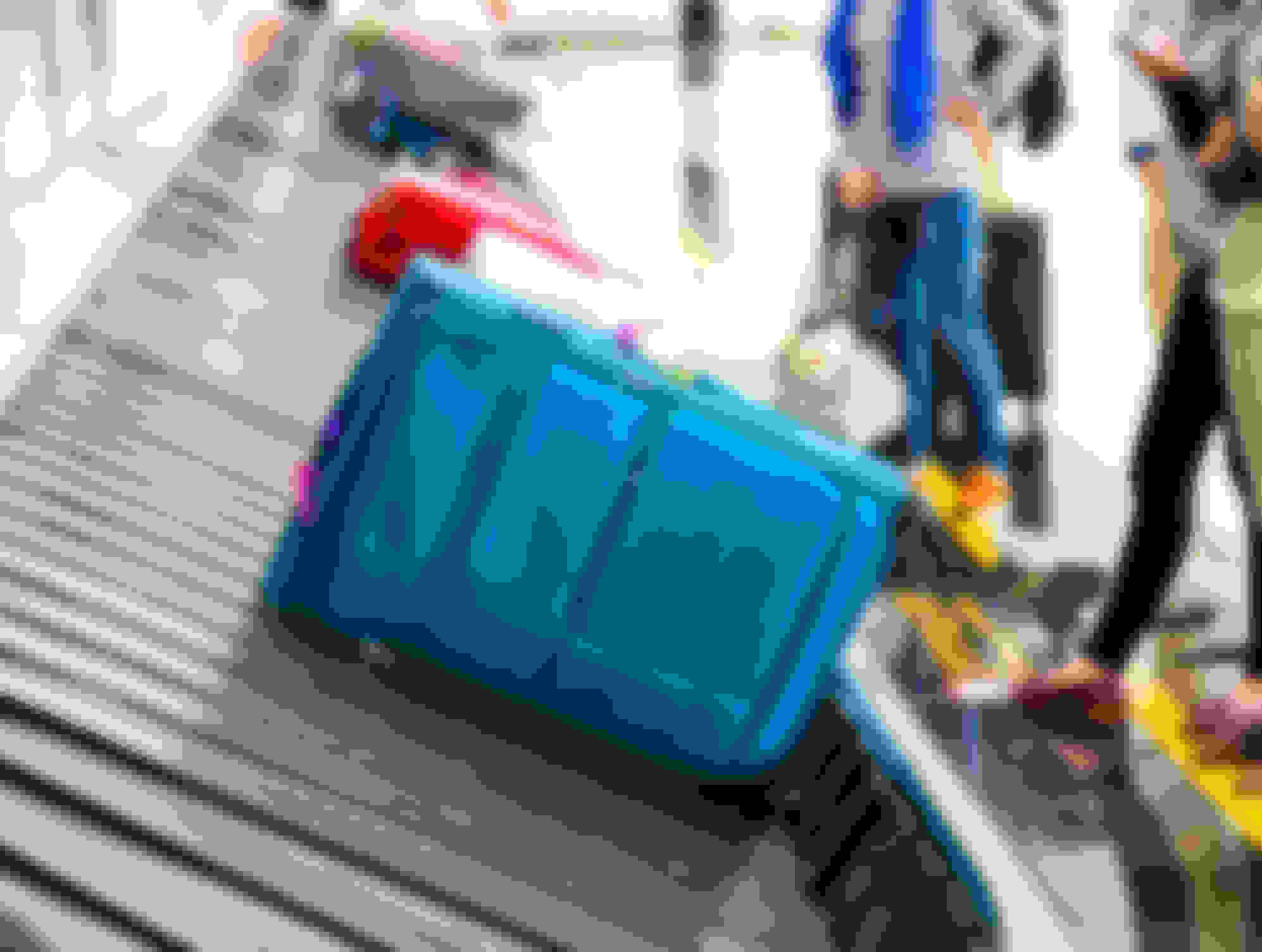 There's nothing like the feeling of stepping off a plane, ready to enjoy a well-earned vacation, and realizing after an hour of waiting at the baggage claim that somehow your luggage didn't quite make the trip with you. And we're all acquainted with how frustrating it can be when our airlines seem not to have the faintest clue why our suitcases have been delayed or, even worse, seem to have vanished into the mist. It's in every traveller's best interest to rig the odds in your favor as much as possible to avoid having baggage problems when you fly. That's why our team at ValueChampion has compiled this list of the top 5 ways you can prevent baggage problems from ruining your next trip overseas.
1. Fly direct whenever possible
Sometimes flights with one or two layovers can be cheaper than non-stops. However, according to SITA's 2017 Baggage Report, 47% of all cases of delayed bags occurred in between connecting flights. So if you're determined to minimise the odds your luggage gets lost or delayed, we'd recommend that you fly direct whenever possible. If you do have to make a connection, it is advisable to avoid layovers that are very brief, as extremely short layovers can increase the likelihood that your bag won't make the transfer in time.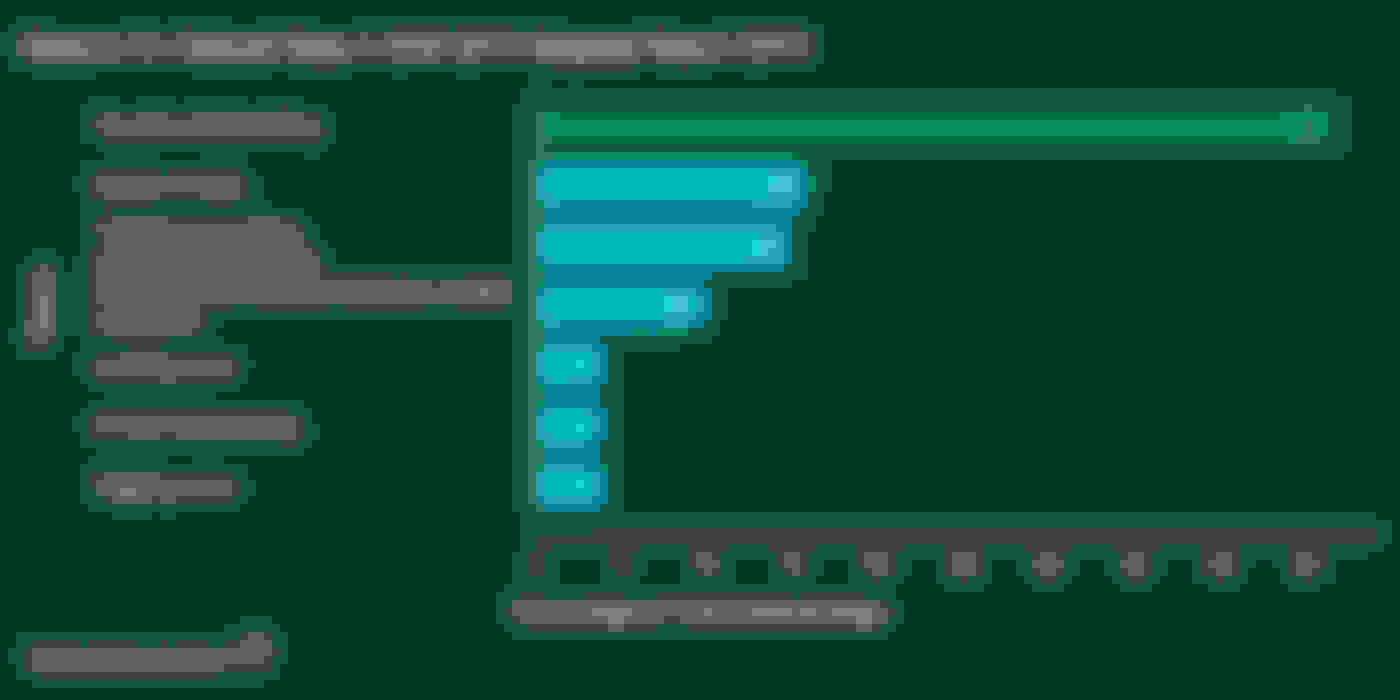 2. Make sure your luggage is labelled properly
If your airline does run into trouble getting your luggage to its destination by the time it's supposed to arrive, it can save you considerable money and time to ensure your suitcases and other belongings making the trip are all labelled with your contact information. This way, your airline can find you quickly. To be extra diligent, consider putting a copy of your flight itinerary into your suitcase so that your airline knows where they can send your things.
Keep in mind that it may not be a great idea to label your things with your home address, in case troublemakers learn your address and decide to take a few of your possessions off your hands while you're out of town.
3. Take your valuables and essentials in carry-on
Depending where you're headed, it can be a real hassle to be parted from the things you planned to have with you even for just a day. Can't afford or don't want to face the prospect of a particular item getting lost or delayed? Pack it in carry-on and avoid the possibility it could disappear en route entirely. This could be a particularly good idea for smaller items that may nevertheless be essential: your laptop, your medications, your passport, or even your swimsuit.
4. Choose an airline with a strong record of great customer service
Reputation goes a long way in the aviation industry. While you might be tempted to fly as cheaply as is possible, realise that choosing to save S$50 upfront by flying with a cheap airline with a less-than-stellar track record for customer service or baggage handling could end up being more trouble than it's worth. This is why it's in your interest as a consumer to shop smart by flying with airlines with whom these problems are least likely to occur. Fortunately for us in Singapore, we experience far fewer baggage issues than do our friends practically everywhere else in the world, with carriers in the Asia Pacific reporting only 1.81 mishandled bags per 1,000 passengers in 2016. This contrasts favorably against the global average of 5.73 mishandled bags per 1,000 passengers, as well as the average for Europe (8.06 mishandled bags per 1,000 passengers) and the United States, which reported 2.7 bags per 1,000 passengers.
The Asia-Pacific's strong performance compared to the rest of the world may be due in part to the superiority of its airlines, which international rankings consistently reflect. Singapore Airlines was ranked the second-best airline in the world by Skytrax in 2017, with other Asian airlines dominating the top 10. It may not be such a coincidence that the region with the highest concentration of the world's best airlines also reports the fewest baggage issues.
The World's Top Airlines of 2017
1. Qatar Airways (Qatar)
2. Singapore Airlines (Singapore)
3. ANA All Nippon Airways (Japan)
4. Emirates (UAE)
5. Cathay Pacific (Hong Kong)
6. EVA Air (Taiwan)
7. Lufthansa (Germany)
8. Etihad Airways (Saudi Arabia)
9. Hainan Airlines (China)
10. Garuda Indonesia (Indonesia)
11. Thai Airways (Thailand)
12. Turkish Airlines (Turkey)
13. Virgin Australia (Australia)
14. Swiss Int'l Air Lines (Switzerland)
15. Qantas Airways (Australia)
16. Japan Airlines (Japan)
17. Austrian (Austria)
18. Air France (France)
19 Air New Zealand (New Zealand)
20. Asiana Airlines (South Korea)
Though living in the Asia-Pacific clearly gives us a wealth of great, high-quality options to select from when booking our next regional or international flights, if you plan to travel by plane around other regions of the world, it may be worth your while to do some research about the best - and worst - airlines in other parts of the world. If you are travelling within the United States, for example, RewardExpert's 2017 Mishandled Baggage Report suggests that JetBlue or Delta would be a much safer pick than American Airlines, Southwest or United if you want to minimise the likelihood that your baggage is lost, damaged or delayed. And if you're travelling around Europe, one alternative to chancing becoming a victim to its higher baggage mishandling rate could be opting to take other forms of transit, such as the train.
5. Consider buying travel insurance
If your luggage gets lost, stolen, delayed or severely damaged, you may be able to persuade your airline carrier to reimburse you partially for the substantial inconvenience caused or expenses incurred. It's a roll of the dice how much they'll pay to help you recover your losses, however, if they choose to reimburse you at all. So we think it's always a good idea to have a travel insurance plan with high covers for baggage loss/damage and baggage delay as backup, just in case. Even if your airline won't pay you back in the case of baggage mishandling, your travel insurance plan will let you walk away from the accident with anywhere from a few hundred to several thousands of dollars in your pocket, depending on your policy. This can be especially valuable if you are unable to book a non-stop flight or have to book a budget airline to save hundreds of dollars on your flight, as insurance policies typically cost less than S$43 to S$63 on average depending on your destination for a 1-week trip out of Singapore.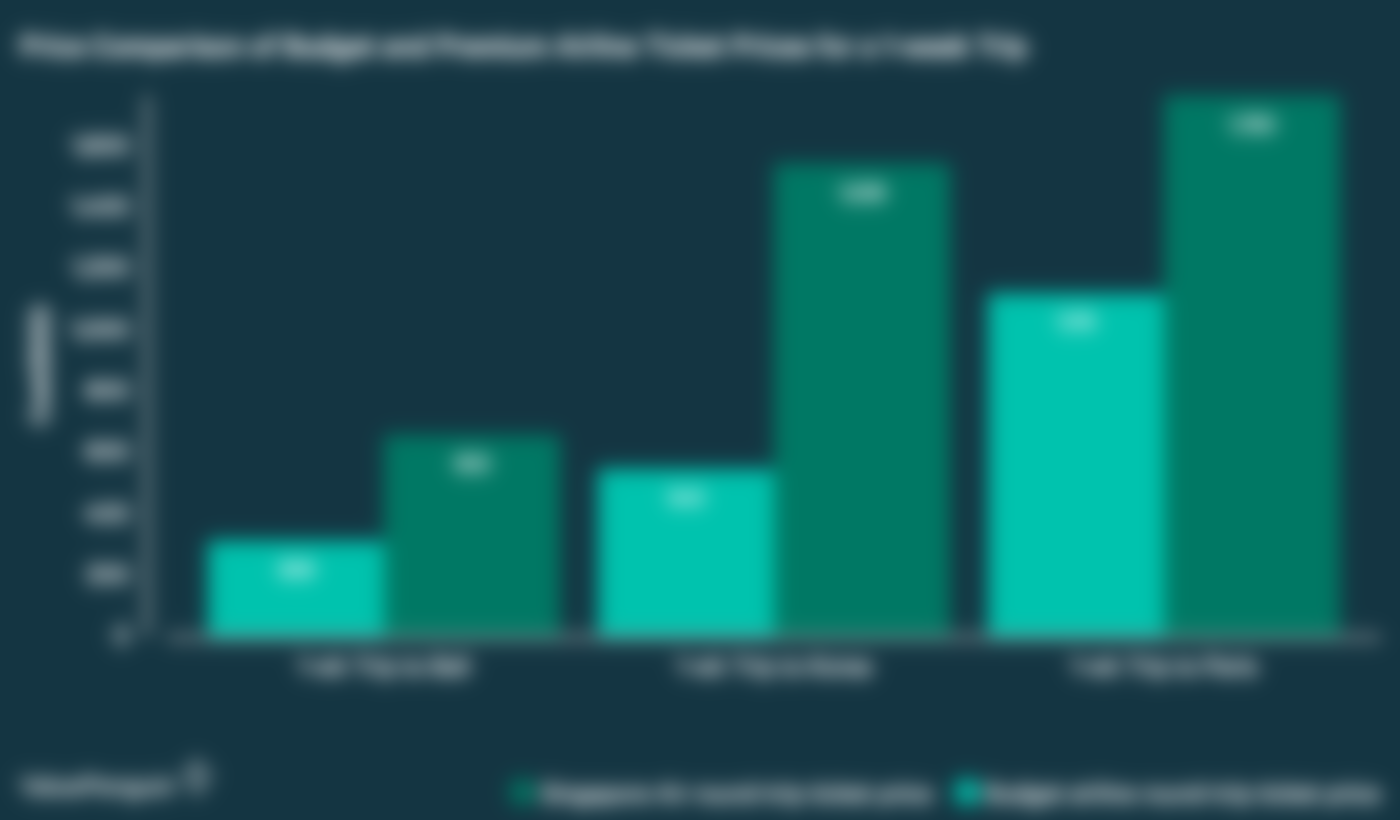 There are a few aspects in every travel insurance policy that you'll want to keep an eye out for. When it comes to baggage, Singapore insurers tend to have separate covers for the loss of or damage to your baggage and baggage delay. So if you have to choose between plans that have varying amounts of coverage for each of these, which is more important to prioritise? According to the SITA's 2017 Baggage Report, delayed bags accounted for 77% of all mishandled bags in the entire aviation industry in 2016.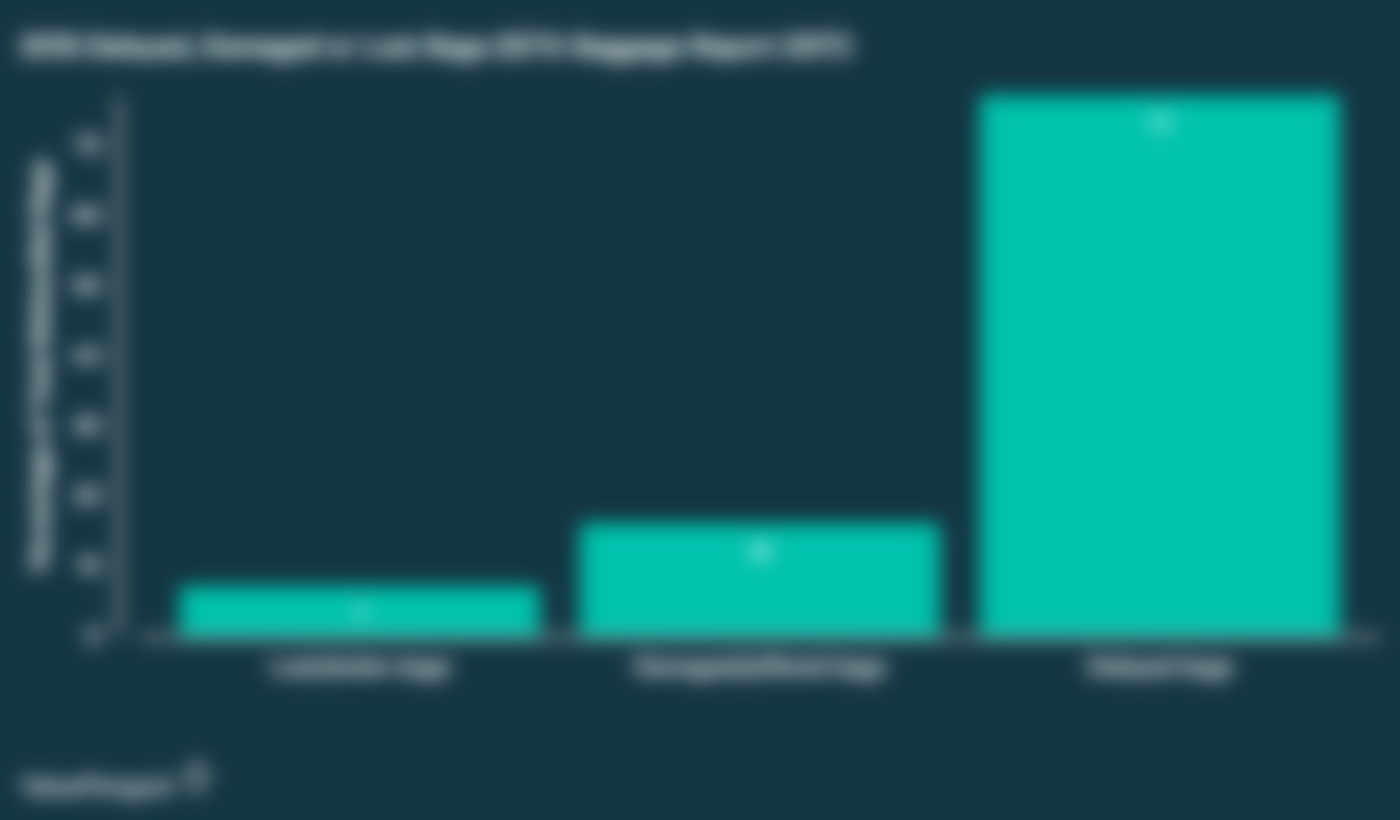 The main takeaway here is that it is much more likely that your baggage will be delayed than that it will be damaged, lost or stolen. So you may want to consider looking for a plan that emphasises coverage for baggage delay and especially the cover for baggage delay per item, as most insurers limit how much they will pay out per individual item. Another thing to keep in mind is that some, but not all, travel insurance plans include a separate, specific cover (typically around S$1,000) for laptop computers. If you're bringing your laptop for either business or leisure, making sure your travel insurance policy includes that laptop cover is essential.
We've done a lot of research into the Singapore travel insurance market. Based on our study of over 20 major insurers, we can point to a few travel insurance plans that offer top-of-the-line coverage for baggage delay and baggage loss/damage that you may wish to consider as you begin planning your next trip. If you're looking to save money wherever possible while ensuring great coverage, the Allianz Global Assistance Bronze plan and Citibank Classic plan offer S$1,400 and S$1,200 for baggage delays respectively, the most you'll see in the budget tier of travel insurance plans. With S$7,000 of total coverage for baggage loss/damage, the Allianz plan also provides the highest amount of coverage for baggage loss/damage in the budget tier, though the AXA Essential plan gives you an industry-leading $800 per item cover for baggage loss/damage up to a total limit of S$5,000.