Travel Insurance
When is it Worth Buying Annual Travel Insurance?
Travel insurance is a popular purchase for a lot of vacationers. But given that travelers have different preferences and habits, it can be difficult to navigate all of the available offerings. In this article we explore whether you will benefit most from an annual travel policy or a single trip policy.
With so many travel trends taking Singaporeans by storm, there is no longer a cookie-cutter approach to a typical vacation. This means that every traveller's risks, budgets and goals will be different. Thus, when it comes to the easiest, but arguably one of the most necessary travel purchases—travel insurance—there is no one-size-fits-all plan. This is why insurers differentiate their products in an attempt to attract travellers of all types. One of the most typical ways travel insurers differentiate their products is by offering both single trip and annual policies. Below, we explore who will benefit most from either a single trip travel insurance policy or an annual travel insurance policy.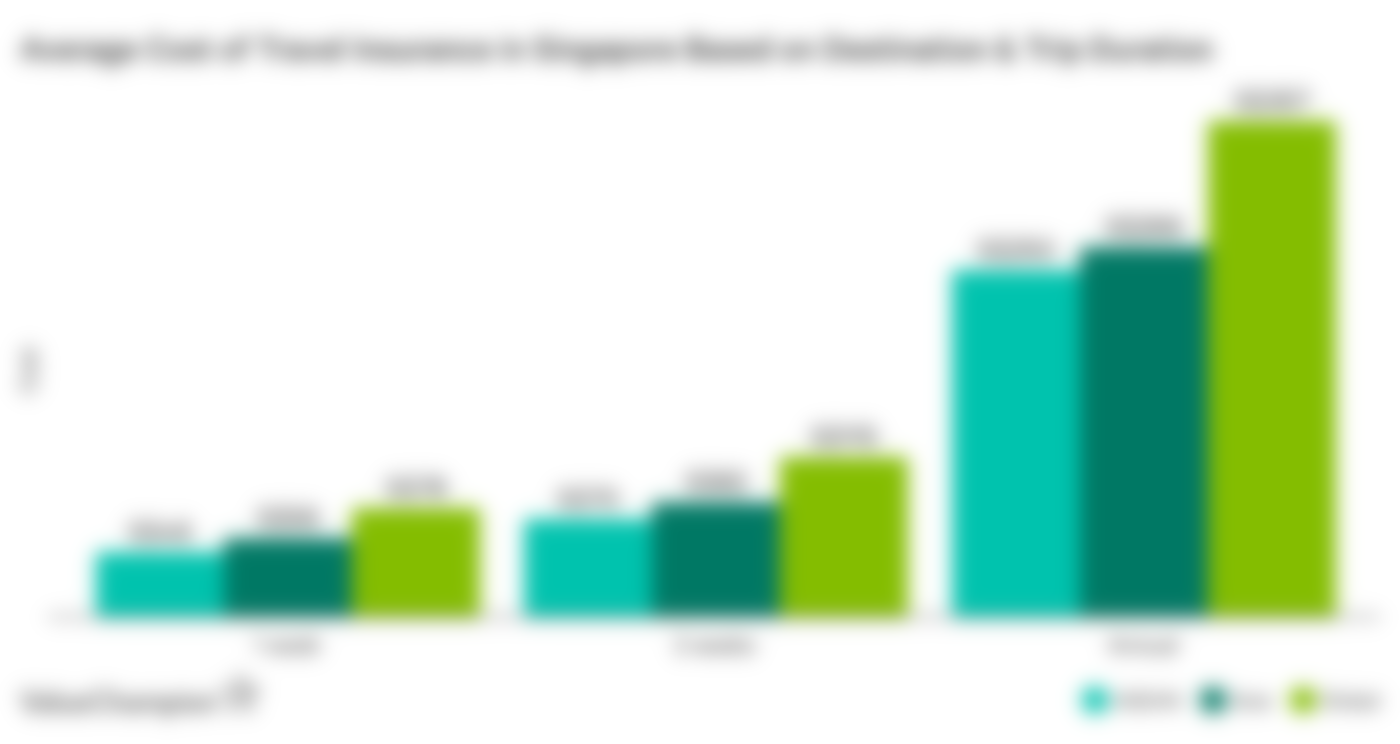 Long-Weekend Travellers: Single Trip Policies
Singaporeans who typically stay close to home and don't venture outside of the ASEAN region for more than a few days may be better off with a single trip policy. Even if you take advantage of all the public holidays in 2020, you will still only be travelling abroad for 28 days, 8 days less than you would need to travel to break even with an annual policy. In most cases, a basic, cheap travel insurance policy would benefit those travellers who spend their long-weekends in familiar destinations or visiting family in countries close to Singapore. For instance, you can find a cheap 3-day policy for as low as S$15.
Singaporeans and Expats with Family Abroad: Annual Travel Insurance
Expats or permanent residents who frequently return to their families fare better with annual trip insurance, especially if they take longer summer and Christmas holidays. This is because if you have a set yearly travel schedule, it is easier to purchase an annual plan from an insurer that offers the benefits you'll need most in your home country and only worry about renewal once a year.
If your home country has expensive medical care, then you should look for a policy that offers high medical and evacuation coverage, especially if you no longer have healthcare coverage in your home country. For instance, travellers going back to the United States can look for annual global policies such as Allianz Travel's Gold Plan that provides unlimited medical and evacuation coverage. It also offers generous travel delay and missed connection benefits, which can be especially helpful for long flights with connections that present a higher risk of missed flights due to delays and short connecting times. Furthermore, the benefits reset during every trip, so you won't have to worry about your plan's coverage running out after multiple trips.
Long-Term Travellers: Single Trip Policies
Travellers who are planning a trip longer than 3 months in duration should consider a single trip policy. While intuitively you may think an annual plan would be the better option, single trip policies actually have longer periods of coverage and can be cheaper in the long run. For example, annual policies typically only provide coverage for trips that are 90 days or less. This means you would have to go back to Singapore when you reach the 90 day mark before continuing on your journey.

On the other hand, single trip plans have an average coverage period of 180 days per trip (roughly 6 months). Furthermore, they will present a better deal, with 90-day single trip plans costing 20% less than a 90-day trip as part of an annual policy. For travellers preparing a long-haul trip, splurging on a travel policy with unlimited medical and evacuation coverage and flexible adventurous activity coverage can be a good bet, especially if you are planning on participating in sports or venturing to unfamiliar places.
Travel Bloggers: Annual Travel Insurance
Travel bloggers who go abroad frequently and have a tendency to explore relatively less touristy areas will benefit most from an annual travel insurance policy. First, you'll be getting your money's worth if you travel more than 5 weeks in a year. Considering that the average annual policy for worldwide coverage costs S$357 and a week-long global trip policy costs S$78, you can make your money back by going on at least four week-long and one long weekend trips. Second, it is one less thing to worry about when you're already in charge of planning a whole itinerary to share with your audience.
Bloggers who combine travel and fashion blogging should look for a travel insurance policy that offers not only high trip inconvenience coverage but also high limits on individual items (i.e. policies with individual item limits over S$500). Travel bloggers who are just starting out can consider an affordable annual policy, like FWD, that lets you customise benefits to fit your budget and needs.
Business Travellers: Annual Travel Insurance
Unless your company provides you with travel insurance for your business trips, then an annual travel insurance policy will make more sense for you. Similar to travel bloggers, business people usually have a lot on their plate before leaving on the trip, so the convenience of an annual policy will be beneficial. To get the greatest benefit from you policy, you should look for a plan that offers work-friendly benefits. For instance, Aviva's travel insurance plans offer such coverage with flexible trip cancellation, loss of frequent flyer points and a replacement traveller benefit.
Other Ways to Stay Protected While Travelling
Beyond travel insurance, there are a few other things you can do to keep yourself protected on holiday. Firstly, you should research your destination and its customs to stay aware of its current political and social climate and the country's laws. Second, you should do what you can to fit in with the locals. This includes wearing the proper attire, not standing out with flashy jewelry or clothing or flashing a lot of cash. Third, you should try to learn helpful phrases in the language of the country you are visiting. While English is becoming more commonplace, locals may appreciate your effort and may be able to help you better if you get in a pinch. Last, it's worth booking with a credit card and reducing the amount of cash you travel with. While cash can be useful in some cases, it is easier to recoup lost costs with a credit card, especially in the case of theft.