Credit Cards
The Best 11.11 Promotions That You Need To Check Out Right Now
The biggest sale season of the year is back! What are some of the deals out there and what can you do to maximise your savings?

You might have already started to scour the web for the best deals during this year's shopping season.
With both 11.11 and Black Friday/Cyber Monday weekend (24 - 27 Nov) coming up this month, November is the perfect time to treat yourself to a little retail therapy, or even get a head-start on your Christmas shopping for loved ones.
A Little Word of Advice
Regardless of what brands you are looking to shop, make sure you are optimising the rewards from your credit cards on top of any deals offered by retailers to truly get the most bang for your buck.
One of the easiest ways to do this is to make use of cashback credit cards to accumulate cashback while you shop. Alternatively, multi-currency cards like the Revolut multi-currency debit card are also a good option when shopping with international retailers to ensure that you secure the best exchange rates.
Now that we've made sure you're being financially responsible while you shop, let's get to the exciting part and look at what deals are out there!
Decathlon – Deals of Up to 50% Off Sports Gear

Decathlon is hosting a huge 11.11 sale this year. With discounts of up to 50% on everything from folding bikes to surf boards, there is bound to be something for every sports lover. Make sure to check out their deals of the week that refresh every Friday to Sunday during this sales period to find the most attractive promotions.
Sales Info: Online, 20 Oct - 13 Nov 2023
PlayStation – Up to 75% Off Your Favourite Games

Are you an avid gamer? Now might be the best time for you to pick up some of your favourite games for a steep discount on the Playstation site. With up to 75% off games such as Demon Slayer, Assassin's Creed, Street Fighter and more, you'll definitely be able to find a new addition for your games collection.
Sale Info: Online, until 17 Nov 2023
Osim – Relax At Home With Deals Of Up To 63% Off Massage Chairs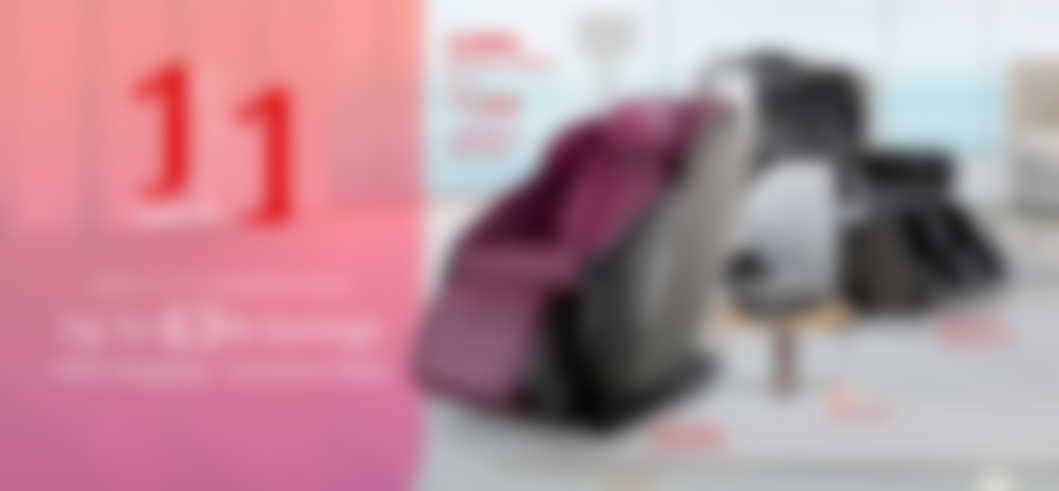 If you are looking to upgrade your after work relaxation routine with a massage device from Osim, you cannot miss out on this 11.11 sale. With discounts of up to 63%, you'll get to enjoy significant savings on both massage chairs as well as standalone leg massagers.
On top of that, there's free shipping so you can have your new massage chair delivered to your doorstep, hassle-free!
Sale Info: Online, 23 Oct - 13 Nov 2023
Dyson – Save Hundreds On Signature Dyson Products

Sign up for early access to Dyson's 11.11 deals for savings of up to S$689. Dyson is running great deals on their vacuum cleaners, air purifiers and hair products, where you can save anywhere from S$110 to $210 on each product during this sales period. On top of that, you'll receive free gifts with your purchases.
Sale Info: Online, 1 Nov - 11 Nov 2023
Love, Bonito – Up to 70% Off And More For Over 3,000 Unique Designs

If you are a Love, Bonito girl, you'll be very excited with their 11.11 deals — up to 70% off over 3,000 different designs (talk about an amazing selection!). On top of that, there's an extra 20% off if you spend a minimum of S$120 in a single order. Grab your other Love, Bonito-loving friends and shop together to make the best of the incredible discounts.
Sale Info: Online, 6 Nov - 11 Nov
Conclusion
Before you embark on your shopping spree, don't forget about your larger financial goals. Make sure you use cashback credit cards at checkout so that you can stack cashback earnings on top of retailer discounts to enjoy ultimate savings this shopping season. Happy shopping!

Read More: