Citi Cash Back Credit Card: Easy Savings on Dining, Groceries and Petrol
Great cash back card for average spenders looking to benefit from everyday purchases
Citi Cash Back Credit Card: Easy Savings on Dining, Groceries and Petrol
Great cash back card for average spenders looking to benefit from everyday purchases
Pros
Great dining and groceries rewards
High petrol discounts
Cons
Lacks shopping and entertainment rewards
Not suitable for lower budgets
Citi Cash Back Credit Card is one of the best cards on the market for getting rebates on food and transport. With 8% cash back on groceries, dining, and petrol worldwide–plus discounts of up to 20.88% specifically at Esso & Shell–cardholders have an easy path to saving on a significant part of their household budgets. Relative to its S$800 monthly spend minimum, Citi Cash Back Card also offers one of the highest cashback limits at up to S$80 cashback per month.
Citi Cash Back Credit Card Features and Benefits
Annual Fee: S$192.60, Waived for 1 year
Income Requirement: S$30,000 for citizens & PRs, S$42,000 for foreigners
Key Features:
Annual fee: S$192.60 (first year- waived)
8% cashback on groceries
6% cashback on dining
Up to 20.88% fuel savings at Esso & Shell and 8% cashback at other petrol stations
0.25% cashback on all other purchases
Min. monthly spend of S$800 required to earn bonus cashback
Cashback capped at S$80/month
Promotions:
Our Evaluation: The Easiest Way to Earn Cashback on Food
Citibank's Citi Cash Back Card is an excellent card for everyday spending, but its best feature is that you can use it to earn cashback on just about any type of food purchase. You can earn 8% cashback on groceries and 6% cashback on restaurants and cafes, both in Singapore and worldwide. Consumers can earn cash back from everything from fine dining to fast food, caterers to convenience stores, supermarkets to specialty markets and more.
The card's petrol cash back is also flexible. You get fuel savings of up to 20.88% at Shell and Esso stations and 8% rebate at any other stations. Both the food and petrol cashback fall under Citi Cash Back Card's overall monthly rewards cap of S$80, which is generous compared to similar cards at other banks. Only the biggest spenders will find the rewards cap too low to maximise their potential cashback. Hence, for most spenders in Singapore, this cashback rebate is relatively attractive.
| Spending Category | Rebate | Total rate per month |
| --- | --- | --- |
| Groceries | 7.75% bonus+ 0.25% | 8% |
| Dining | 5.75% bonus+ 0.25% | 6% |
| Petrol | 7.75% bonus+ 0.25% | 8% |
| All others | 0.25% | Unlimited |
Citibank frequently offers welcome bonuses, privileges, and ongoing promotions that may offset the annual fee for the Citi Cash Back Card. Over the years, we've noticed that this card usually has an active welcome bonus available to new card applicants. Cardholders also get access to Citi World Privileges and Citibank Gourmet Pleasures, which offer exclusive deals that may vary in cash value but definitely add to the card's appeal.
How Citi Cash Back Credit Card's Rebate Program Works
Every 1 dollar of cash back earned is equal in value to S$1
Cash back is credited to the cardholder's account monthly, on the date of the account statement
The minimum amount for cash back withdrawal is S$50 (and thereafter, multiples of S$10)
While cash back does not expire, it is automatically forfeited when an account is closed
Cash back cannot be combined or transferred
Before You Apply: Fees, Limits, and Exclusions
We think the Citi Cash Back Card is excellent in its major cashback categories of food and petrol, but it's no different from other credit cards in that there are certain rules to follow. First, the annual fee of S$192.6 kicks in after your first year. You should make sure that you use Citi Cash Back Card enough to earn at least that much value in cashback every 12 months. Given the monthly cap of S$80, most people should find this fairly easy.
Second, the card's minimum spend requirement of S$800 and the monthly rewards cap of S$80 set up an "ideal zone" of spend: spending too little drops your cashback to just 0.25%, as does any spending that exceeds your rewards cap. Check the table for an example of these different scenarios.
Citi Cash Back Rebates by Monthly Budget
| | Low (S$799) | Medium (S$1,100) | High (S$2,000) |
| --- | --- | --- | --- |
| Grocery | S$250 | S$300 | S$500 |
| Dining | S$300 | S$450 | S$1,000 |
| Petrol | S$249 | S$350 | S$500 |
| Total Rebate | S$0.15 | S$80 | S$80 |
As the table shows, missing the S$800 minimum by even a single dollar effectively wipes out your monthly cashback. Spending exactly S$800 divided evenly across groceries, dining and petrol would earn at least S$53. On the other end of the scale, spending more than S$1,100 split evenly in the three major categories won't earn you any further rewards because of the S$80 cap.
And finally, the following expenditures are ineligible for cash back or rebate with Citi Cash Back Card.
Annual fees, interest charges, late payment charges, GST, cash advances, instalment/easy/extended/equal payment plans, preferred payment plans, balance transfers, cash advances, quasi-cash transactions (remote stored value load, money transfers, truck stop transactions), wire transfer money orders (WTMOs), foreign currency money orders, travelers cheques, debt repayment, all fees charged by Citibank or third party, miscellaneous charges imposed by Citibank (unless otherwise stated in writing by Citibank)
Funds transfers using the card as source of funds, bill payments (including via Citibank Online or via any other channel or agent); any top-ups or payment of funds to payment service providers, prepaid cards and any prepaid accounts; all transit-related transactions; any stored value card purchase/reload; utilities (electric, gas, water, sanitary); payment to merchants including (but not limited to) AXS, Banc de Binary, BUS/MRT, EZ-Link, MoneyBookers, OANDA, PayPal, SAM, Saxo Cap Markets, Skrill, SKR, SkyFX, TL-ABT, Transitlink, Youtrip
Member financial institutions (merchandise & services); securities brokers & dealers; insurance sales, underwriting and premiums/direct marketing insurance services; gambling and betting (lottery tickets, casino gambling chips, off-track betting, wagers at race tracks & more); education (schools, elementary and secondary colleges, universities, professional schools and junior colleges/schools, correspondence schools, business and secretarial schools, trade and vocational schools, any other educational services); charitable/religious organizations; political organisations; court costs including alimony & child support; fines; bail bond payments; tax payments; government services (including postal services) & intra-government purchases
Nondurable goods (not elsewhere classified); quasi-cash merchants; real estate agents & managers; cleaning, maintenance & janitorial services; automobile parking lots & garages; cigar stores and stands
How the Citi Cash Back Credit Card Compares to Other Cards
Read our comparisons of Citi Cash Back Card with other cards and learn what makes each card unique in their own way. We compare and contrast each card to highlight its uniqueness to help you identify the card that you need.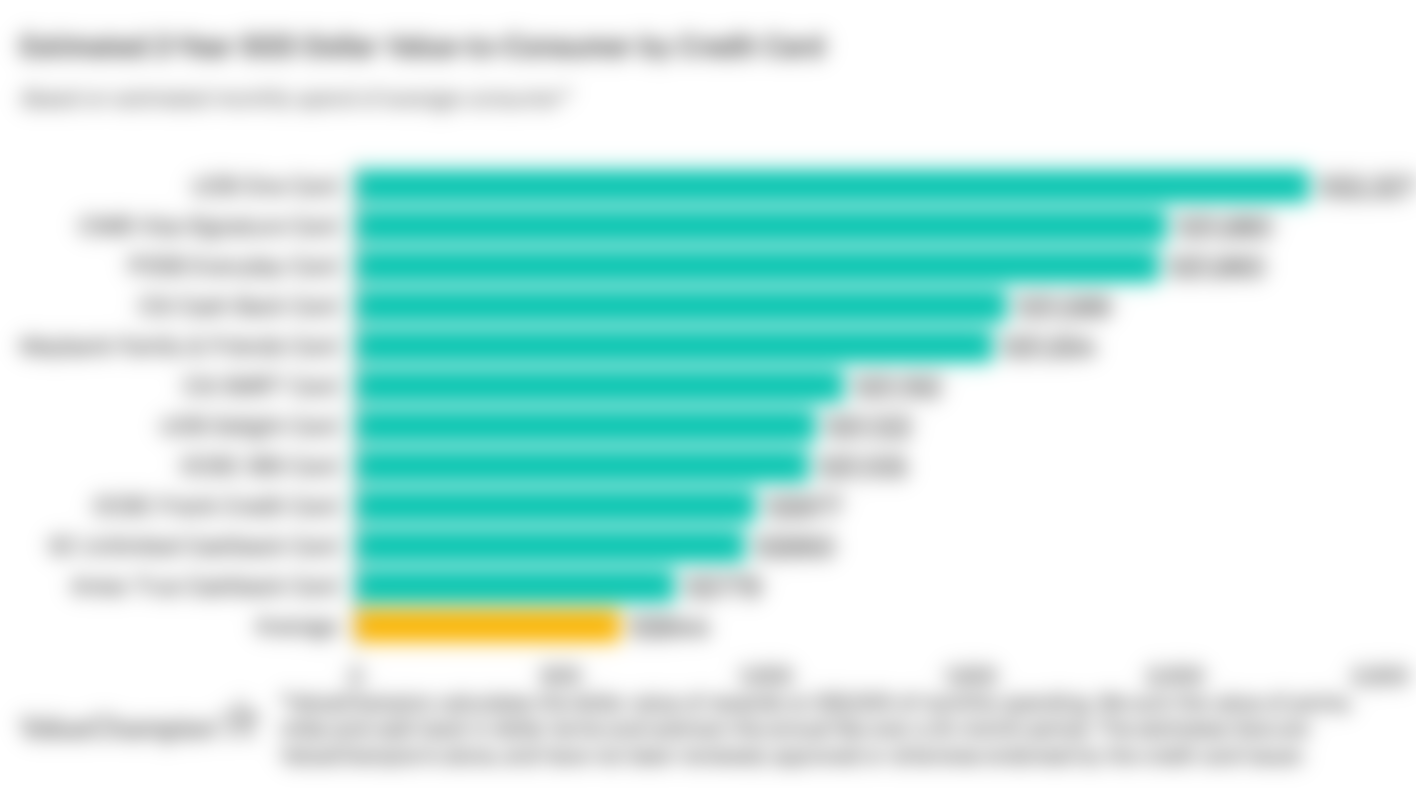 Citi Cash Back Credit Card vs OCBC 365
Compared to Citi Cash Back Card, OCBC 365 offers elevated cash back rates across a broader range of spend categories, including travel transactions, transportation and recurring bills. This card also provides an annual fee waiver for those who spend S$10,000 per year. OCBC 365 also caps cashback at S$80 per month, which is the same as Citi Cash Back Card. Overall, consumers with decentralized spending across food, transport, utilities and online travel bookings could benefit more from the OCBC 365 Card, while those who spend a significant portion of their budget on food and petrol might be better served by Citi Cash Back Card.
Citi Cash Back Credit Card vs Citi SMRT Card
Young professionals with a limited budget looking for cash back on daily purchases (including EZ-Reload auto top-ups) may benefit from Citi SMRT Card. Citi SMRT Cardholders immediately earn high cash back rates, with a minimum spend of S$500, across a broad range of spend categories (including online shopping and entertainment). The card also offers up to 5% SMRT$ on EZ Auto top-up SimplyGo. However, the Citi SMRT Card is not as flexible as the Citi Cash Back Card, which is not limited to specific merchants. Those who regularly spend at least S$800 monthly, however, can earn cash back more easily and without merchant restrictions through the Citi Cash Back Card.
Citi Cash Back Credit Card vs POSB Everyday Card
The POSB Everyday Card would especially benefit mothers and families with rebates for spend with select merchants across most spend categories. While the Citi Cash Back Card offers higher cash back rates for specific categories, the POSB Everyday Card offers rebates across a broader range including food, utilities, telecom bills and personal care. This wide variety of benefits allows mothers and families who spend on essentials to earn rewards quickly.
Citi Cash Back Credit Card vs Maybank Family & Friends Card
Consumers who frequently travel between Singapore and Malaysia would benefit from the cross-border flexibility of the Maybank Family & Friends Card. Maybank Family & Friends Card offers cash back rates up to 8% on fast food & food delivery, groceries, transport, petrol, data communications/online TV streaming & more in both countries. If your monthly spend falls below S$800, Citi Cash Back rate falls to 0.25%, whereas Maybank Family & Friends Card offers 5% cashback if monthly spend is between S$500 and S$799 (and 0.3% if below S$499). Both cards however, have the same S$800 monthly spend to qualify for bonus cashback rates and the same monthly cashback cap of S$80. Finally, Maybank F&F Card comes with a relatively easy fee-waiver. Nonetheless, rates apply only to spend in Singapore and Malaysia, so frequent travellers may prefer Citi Cash Back Card, which offers high rates both locally and overseas.
Citi Cash Back Credit Card vs UOB One Card
The UOB One Card can be a great option for those who consistently spend about S$2,000 every single month. For instance, those who spend at least S$2,000 per month for 3 consecutive months are eligible for the greatest cash back rate of 5% on all spend, capped at S$100 per month (S$300 per quarter). This feature is especially helpful for those whose expenditures are spread out across many different spending categories outside of food & transportation. However, this reward decline dramatically to S$50/month for those who miss the S$2,000 requirement even for 1 month. But, if your spend is mostly concentrated in food & petrol, Citi Cash Back Card is still a great option to consider.
Methodology: How We Evaluate Credit Cards
Our analysis of consumer credit cards involves calculating the total value of a card's rewards rates, bonuses, and discounts minus the cost of its annual fee, rewards caps, and required spend. Temporary promotions and intangible perks are considered, but do not necessarily enter the equation when we calculate final value.
ValueChampion makes certain assumptions when estimating the rewards value of credit cards. These matter because most cards offer different cashback or miles rates based on the type of spend involved. Our profiles reflect a best guess at the spend decisions of a typical consumer on an average budget.
If you would like to see how our calculations work on your own budget, head over to our RealValue Rewards Calculator and type in how much you spend in various categories to see an instant comparison of the predicted rewards value of dozens of cards.
Read Also: