Credit Cards
5 Ways to Make the Most of Social Distancing
Amidst the coronavirus pandemic, we are encouraged to exercise social distancing or home quarantine to reduce the chances of catching the virus. Here we explore some productive, and just plain fun, ways to pass the time.
Social distancing is an unprecedented situation and is a difficult practice for many to embrace. However, it is also a necessary procedure. For many individuals, it is a good time to revisit any to-do list that has been chucked in the drawer. We have researched five ways to make your indoor experience more enjoyable and enriching.
Personal Development With Online Courses
Instead of squandering this home-bound period playing online games, why not enroll in an online course from an elite institution? The Ivy League universities (i.e. Brown, Columbia, Cornell, Dartmouth, Harvard, University of Pennsylvania, Princeton and Yale) are currently offering more than 500 courses online for free. Those hoping to build their professional skill sets can take advantage of courses ranging from computer science to business to education. For those that prefer learning for intellectual purposes, there are a range of subjects available, including courses in the humanities, social sciences and arts. Not only that, these online courses are offered in a variety of formats, durations and languages.
Masterclass is another interesting opportunity to consider. The platform engages global leaders in their field to conduct their online courses and costs $15 per month. Courses range from art to athletics, making it a great opportunity to pick up a new hobby. Imagine learning fashion design from Marc Jacobs, singing from Christina Aguilera, cooking from Gordon Ramsey or basketball basics from Steph Curry!
Home Workout With Free Online Instructional Videos
Getting to the gym and sharing training equipment is unwise at this time, but you don't have to stop working out altogether. While in-home workouts can be tricky, there are a number health (and even career!) benefits that make staying in shape worth the time and effort.
To help keep you engaged, there are a number of free online fitness and wellness videos available. For example, Popsugar offers many fitness instructional videos that range from cardio workouts, high-intensity interval training (HIIT), kickboxing and sculpting exercises. If you're looking to try something new or continue your yoga practice, Yoga with Adriene is worth checking out. Adriene is an international yoga instructor who hosts an online community with over 6 million followers. The channel offers high-quality practices on yoga and mindfulness.
Spring Clean Your Home
With so much time on your hands, why not learn from Marie Kondo, the decluttering expert, to clear out that crazy mess in your room and keep only items that "spark joy"? Spring cleaning and decluttering can keep your home clean and boost your mood. So, why not give your home a good scrub? While you are at it, make sure to pack up those things that you have been hoarding for years and donate items that are still in good condition to charity homes such as Salvation Army. You may even resell some of your items online to make some quick cash!
Catch-Up on Your Favourite TV Series
Catching up on your favourite TV series or movie that you have been too busy to watch can be an effortless and entertaining pastime, which is also affordable. While paid streaming services such as Netflix and Singtel TV Go provide a wider range of international selections, the local MeWatch service by Mediacorp service (previously known as Toggle) also offers free shows on top of its subscription-based ones.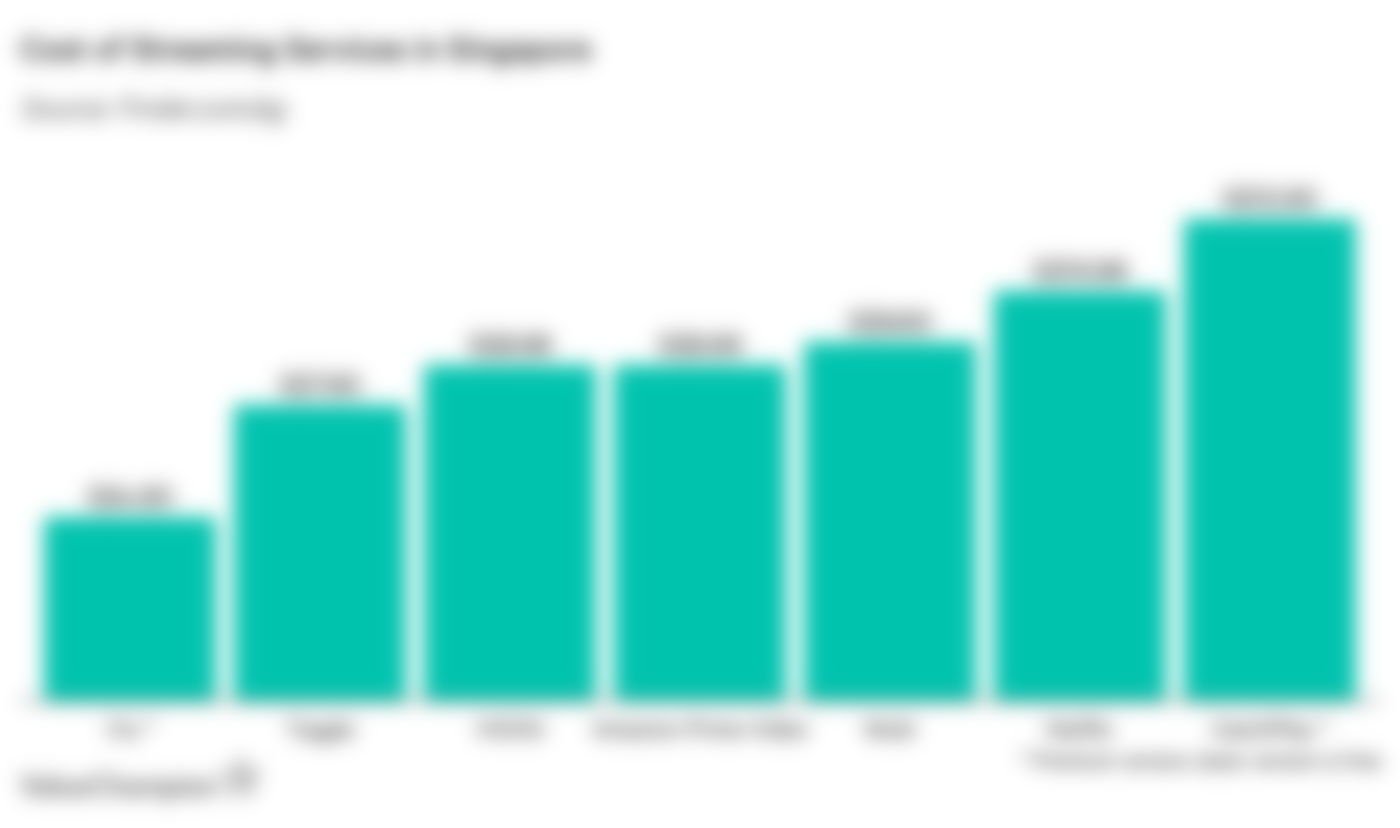 A word of caution: Binge-watching your favourite TV series for long hours can be bad for your health. Studies have found that watching television for extended periods of time can negatively impact our diets and limit our physical activity. There's nothing wrong with relaxing during this stressful time, but it is important to limit time spent in front of the TV or take breaks to keep yourself healthy.
Listen to a Book
If you've already watched enough television and would rather explore something new, perhaps it is worth considering audiobooks. Subscription based services typically cost about S$15 per month and offer unlimited access to huge libraries (e.g. 100,000+ titles). Some of these services also offer free trial periods, so don't have to commit to paying on an on-going basis right away. For example, Audible offers a free 30-day trial to new users. If you do choose to sign-up for any type of subscription service during your quarantine, we recommend paying with a credit card that maximises your benefits for paying for recurring expenses. On the other hand, if you would prefer to purchase a single audio book, services like Google Play Audiobooks or Kindle for Android are a better fit. These services typically charge just a few dollars per book, but slightly more for new releases (e.g. S$15-25).
Get the Most out of Being Socially Responsible
Social distancing can be a tough measure, but it is an essential step to prevent the spread of coronavirus. Taking part in these engaging and affordable activities can help you embrace your time at home, without going too stir crazy.