OCBC Titanium Rewards Credit Card: Top Miles Card for Shoppers
Specialised Shopping Card with Easy-to-Waive Fee
OCBC Titanium Rewards Credit Card: Top Miles Card for Shoppers
Specialised Shopping Card with Easy-to-Waive Fee
Pros
10 pts (4 miles) per S$1 on fashion & select retail (Qoo10, Amazon, & more)
Fee waiver with S$10,000 annual spend
Up to 16% fuel savings with Caltex, 14% with Esso
Cons
1 pt (0.4 miles) per S$1 other spend
Earnings capped at 4,000 mi/mo (worth S$40)
There's no better shopper card on the market than OCBC Titanium Rewards Card–not only does it offer more rewards opportunities than competitors, it also has an easy fee-waiver. Like similar cards, OCBC Titanium offers 4 miles per S$1 spend on fashion retail. However, OCBC Titanium also offers this rate for spend with top retail merchants: Qoo10, Amazon, Shopee & many more. Cardholders can earn miles on everything from appliance to beauty products. And, above all, just S$10,000 annual spend earns a fee waiver. No other shopper card rewards have so many spend areas while also waiving the fee. If you spend a great deal on retail, you should definitely consider OCBC Titanium Card.
OCBC Titanium Rewards Credit Card Features and Benefits
Annual Fee: S$192.60, Waived 2 years, & subsequently with S$10,000 annual spend
Income Requirement: S$30,000 for citizens & PRs, S$45,000 for foreigners
Key Features:
Annual fee: S$192.60 (two years fee waiver + automatic annual fee waiver with min annual spend of S$10,000)
4 miles (10 OCBC$ Pts) per S$1 spend on select online and retail purchases (Lazada, Shopee, Amazon and Qoo10)
0.4 miles (1 OCBC$ Pts.) on all other spend
2% cash rebate on BEST Denki spend
What Makes OCBC Titanium Rewards Credit Card Stand Out
OCBC Titanium Rewards Card could be one of the best rewards cards in Singapore for shopping. Here's why.
Frequent shoppers can enjoy both versatility and a high rewards rate with OCBC Titanium Rewards Card. Cardholders earn 10 points (4 miles) per S$1 spend on fashion retail (clothing, shoes, bags, babies' & children's wear, department stores) and electronics with any category merchant–online, offline, locally and overseas. General spend earns just 1 pts (0.4 miles) per S$1, so OCBC Titanium Card functions best as a specialised shopper's card.
Consumers can earn elevated rates on nearly all retail spend if they shop with select merchants. Cardholders also earn 10 points per S$1 spend for any purchase with select vendors, many of which sell a variety of goods. Cardholders can earn by buying groceries through Qoo10, furniture with IKEA, pharmaceuticals with Alibaba or auto products at Taobao.
Participating Merchants
Alibaba
Daigou
Mustafa Centre
AliExpress
Ezbuy
Qoo10
Amazon
IKEA
Shopee
Courts
Lazada
Taobao
Despite the card's variety and flexibility, rewards are still limited to item-based purchases. Spend that's more closely linked to experiences–dining, entertainment and travel–earn just 1 point per S$1. Consumers who spend more on experiences than on items might prefer an alternative like HSBC Revolution Card.
It's also worth pointing out that earnings are limited to 120,000 points (48,000 miles)/year, equal to 10,000 points (4,000 miles)/month, with an approximate S$40/month value-to-consumer. On the upside, cardholders can max out their earnings after just S$1,000 spend. On the downside, the cap keeps their earning potential below the market average. This is one reason why OCBC Titanium Card is best as a specialised shopper card, rather than an everyday card.
Pairing Cards to Maximise Value
| | OCBC Titanium Rewards | Citi Cash Back | Total |
| --- | --- | --- | --- |
| Category | Retail | Food & Petrol | |
| Rate | 4mi/S$1 | 8% Rebate | |
| Spend | S$1,000 | S$1,000 | S$2,000 |
| Earn | 4,000mi (est S$40) | S$75 | S$115 |
On that note, OCBC Titanium Card is one of the best shopper cards on the market because its S$192.6 fee is waived with just S$10,000 annual spend. Consumers can pair it with another card to earn high rates in multiple categories with no added cost. Citi Cash Back Card would be a great complement, as it offers 8% cashback on dining, groceries, and petrol, up to S$75/month. Ultimately, OCBC Titanium Rewards Card is an excellent option for shoppers seeking high rates and flexibility.
How Does OCBC Titanium Rewards Credit Card's Rewards Program Work?
Use our quick and easy-to-read guide below to learn how you you can redeem card rewards.
Spend officially rewarded in points, redeemable as cash, miles, or vouchers
Points expire 5 years from when they are earned
Points can be converted to miles via the KrisFlyer Miles Redemption Programme
KrisFlyer Miles are converted at the rate of 25,000 Points for 10,000 miles
There is a S$25 conversion-to-miles fee
OCBC Titanium Rewards Card Rewards Exclusions
Some credit card expenditures are ineligible for earning rewards. We identify these exclusions below.
Wire transfer money orders (WTMOs), annual card fees, Cash-On-Instalments, Instalment Payment Plan, PayLite, tax payments, interest, late payment charges, cash advances, balance transfers, bill payments made via Internet Banking
Payments made via AXS or SAM network; non-financial institutions stored value card purchase/load; prepaid accounts

Member financial institutions (merchandise & services); securities brokers & dealers; insurance sales, underwriting and premiums/direct marketing insurance services; gambling and betting (lottery tickets, casino gambling chips, off-track betting, wagers at race tracks & more); education (schools, elementary and secondary colleges, universities, professional schools and junior colleges/schools, correspondence schools, business and secretarial schools, trade and vocational schools, any other educational services); charitable/religious organizations; court costs including alimony & child support; fines; bail bond payments; tax payments; government services (including postal services) & intra-government purchases
Nondurable goods (not elsewhere classified), quasi-cash merchants (non-financial institutions foreign currency, non-fiat currency, cryptocurrency); real estate agents & managers; cleaning, maintenance & janitorial services; automobile parking lots & garages
How does OCBC Titanium Rewards Credit Card Compare Against Other Cards?
Read our comparisons of OCBC Titanium Rewards Card with other cards and learn what makes each card unique in their own way. We compare and contrast each card to highlight its uniqueness to help you identify the card that you need.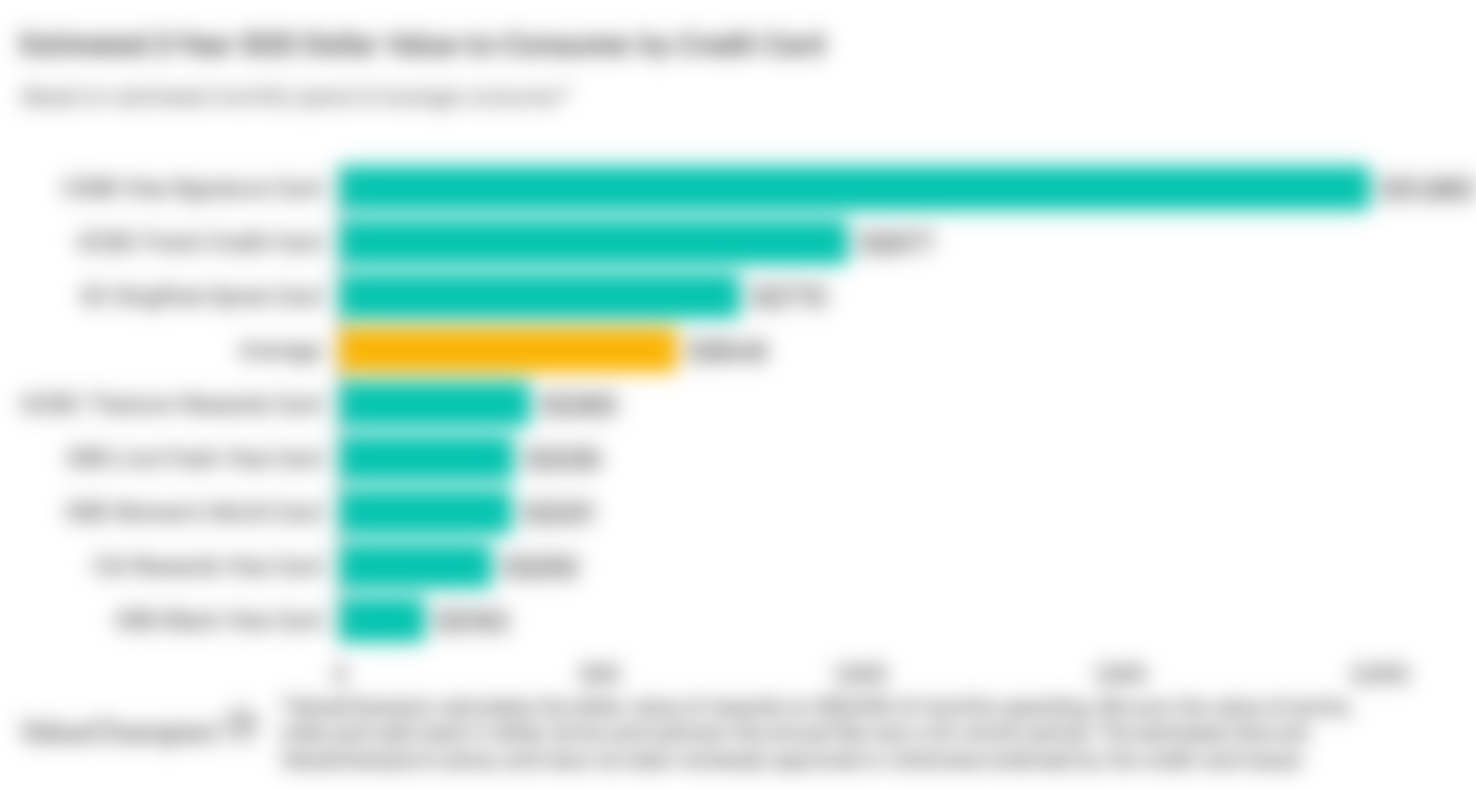 OCBC Titanium Rewards Card v. Citi Rewards Card
Citi Rewards Card is another excellent shopper card, and is somewhat similar to OCBC Titanium Card. Consumers earn 10 pts (4 miles) per S$1 spend on fashion retail–online and offline, locally and overseas–and 1 pt (0.4 miles) on general spend. Unlike OCBC Titanium Card–which only rewards non-fashion spend with select merchants–Citi Rewards Card offers 4 miles per S$1 on nearly all online spend, without merchant restrictions. Citi Rewards Card does not come with a fee-waiver, however, so consumers looking for a no-fee shopper card may prefer OCBC Titanium Rewards Card.
OCBC Titanium Rewards Card v. Standard Chartered SingPost Spree Card
Online shoppers spending S$300-S$500/month might consider Standard Chartered SingPost Spree Card, which rewards 3% cashback on online foreign currency & vPost spend, plus 2% on online local & contactless spend. This card is great for small budgets because there's no minimum requirement. It also stands out for its Online Price Guarantee, which reimburses cost differences, and 0% Interest Instalment Plan, which rewards purchases made on the plan. Shoppers who spend about S$1,000/month will earn more with OCBC Titanium Card, however.
OCBC Titanium Rewards Card v. UOB One Card
Consumers consistently spending S$2,000/month can earn a market-leading 5% cashback (up to S$100/month) with UOB One Card. Lower or inconsistent spenders earn 3.33%, according to lowest monthly spend in the quarter (S$500 earns S$17/month, S$1,000 earns S$33/month). Flat rate cashback is great because it rewards all spend. Shoppers spending S$2,000+/month can earn more with UOB One Card, but those spending about S$1,000/month can earn more with OCBC Titanium Rewards Card.
OCBC Titanium Rewards Card v. HSBC Revolution Card
Average consumers with social lifestyles can earn miles for their local spend with HSBC Revolution Card. Cardholders earn unlimited 2 miles per S$1 spend on local dining and entertainment, as well as online spend–which includes travel bookings, recurring bills and transit payments. HSBC Revolution Card is an excellent complement to OCBC Titanium Card because, in addition to rewarding different categories, HSBC Revolution Card's S$160.5 can also be waived with S$12,500 annual spend.
Read Also: