Credit Cards
Dining & Buffet Credit Card Promotions and 1-for-1 Deals (Oct 2023)
Embark on a culinary adventure this October 2023 with Asian, Western and International buffets. Use our recommended credit cards and get savings on your dining experiences!

There is nothing quite as Singaporean as hunting down the best local gastronomic joints. That is, until you combine that with finding the best deals for these mouth watering dining experiences!
You deserve to be able to treat yourself to a culinary adventure without breaking the bank. To make that easier, we have scoured Singapore just to find you the best 1-for-1 dining promotions this October 2023.
Get ready to savor a wide array of delectable dishes, from international cuisine to Asian specialties.
Ippai Izakaya (Dorsett Hotel)
Use any of your DBS/POSB credit cards to be eligible for the 1-for-1 don sets at lunch and hot tapasu at dinner. Call 9675 3598 to make a reservation to enjoy your next mouth watering Izakaya experience.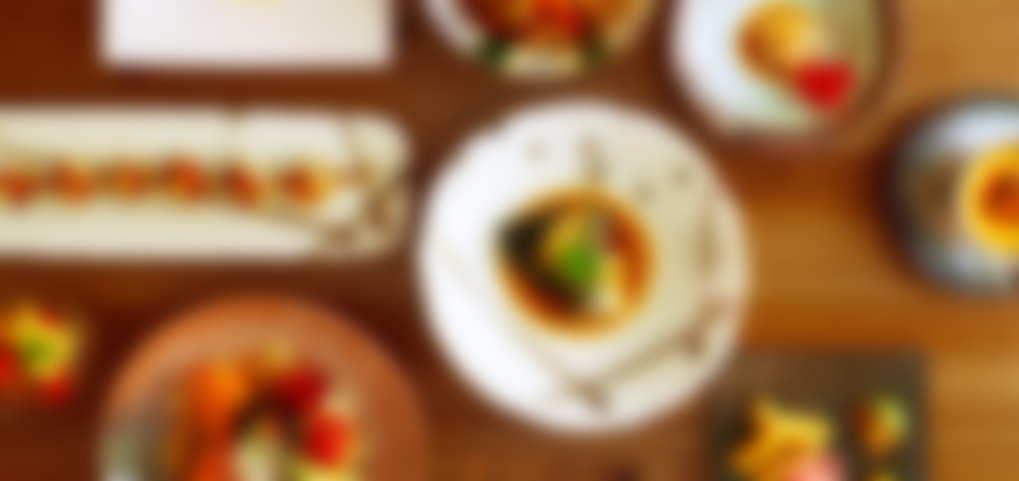 The Place
Ippai Izakaya is a trendy spot that boasts a well curated menu of Japanese delights. Whether you're a lover of fresh seafood or sumptuous wagyu beef, there will definitely be something on their menu that will peak your interests.
Food Highlights
Lunch Don Sets: Salmon butter pasta, Chirashi Somen, Smoked Duck Nasu
Dinner Hot Tapasu: Miyazaki A5 wagyu steak, Sakamushi red grouper, Mala karaage, Pork-rib amiyaki, Salmon temari
Promotions
DBS/POSB cardholders are eligible for 1-for-1 dining on all their DON SETS during lunch on all items under the HOT TAPASU menu during dinner. The promotion is available from now till 30 April 2024.
Recommended Credit Cards for More Savings
DBS Altitude Visa: Affordable Miles & Luxury Perks
Recommended Credit Cards for More Savings
UOB One Credit Card: UOB One Credit Card: Highest Flat Rate Cashback Card
Plate (Carlton City Hotel Singapore)
Use any of your OCBC, DBS/POSB or Citibank credit cards to be eligible for the 1-for-1 Sea & Grill Dinner Buffet promotion. Make a reservation via phone call with Plate, Carlton City Hotel Singapore to enjoy a chic and modern lunch. When you're there, you'll be sure to make a beeline towards the different food stations to pick up anything you fancy.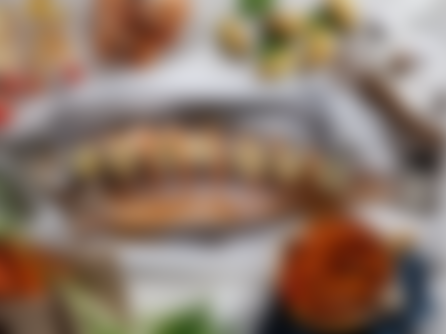 The Place
Surrounded by lush greenery and bathed in natural sunlight, Plate is a vibrant and contemporary restaurant that offers some of the finest culinary creations. Showcasing a specially curated menu of international cuisines, with the highlight being their char-grilled meats and fresh seafood, Plate provides a relaxing dining experience that will satisfy the heartiest of appetites.
Food Highlights
Plate offers an exquisite range of local dishes, including an enticing selection of tempura, chilled soba noodles and more.
Their true highlights would be their seafood-on-ice selection which includes dishes like half-shell scallops, snow crab legs, fresh oysters and even Boston lobster.
There is also a carving station with slow-roasted beef rib-eye and slow-baked whole salmon. Not to mention, a wide selection of cheeses and bread, hot mains and desserts.
Promotions
Available from now till 30 December 2023 the buffet costs S$118 per adult and S$59 per child before the promotion. With the 1-for-1 dining promotion available to OCBC, DBS/POSB and Citibank cardholders, you have many card options to get the most bang for your buck.
Recommended Credit Cards for More Savings
OCBC 365 Card: Rebates for Essentials
Royal Palm Orchid Country Club
Book through Chope using your cashback credit card for a sumptuous halal buffet at Orchid Country Club.
The Place
Orchid Country Club is a beautiful country club established in 1933 with rich culture and heritage. The Royal Palm restaurant, situated inside the country club, provides an elegant atmosphere for you to relax and enjoy an gourmet international spread any day of the week.
Food Highlights
Mutton & Chicken Satay Served with Condiments, Barbeque Chicken Chipolata, Korean Spice Barbeque Chicken Wings, Pizza Station, Laksa Goreng, Beef Rendang, Ayam Gulai, Cajun Baked Fish with Almond Butter Sauce, Singapore Chili Crab Served with Fried Mantau, Fish Tikka Served with Mint Chutney Sauce, Assorted French Pastries & Cakes
Promotions
The lunch buffet deal is priced at S$75.91 and the dinner buffet deal is priced at S$93.37 for 2 people after discount. Book through Chope's app or website through Chopedeals to enjoy this 1-for-1 buffet promotion. Make sure to use your cashback credit card when dining to really stack those savings.
Recommended Credit Cards for More Savings
Citi Cash Back Card: Global Rebates on Food
Shin Minori
Use any of your HSBC credit cards to be eligible for the 1-for-1 Omizu lunch buffet or bento set promotion. Make a reservation via phone call with Shin Minori and quote Entertainer with HSBC to enjoy a quality Japanese lunch.
The Place
Shin Minori aims to bring authentic Japanese cuisine to diners at an affordable price. They boast an extensive ala-carte Japanese buffet menu of more than 220 dishes, comprising of a variety of fresh sashimi, various sushi types, teppanyaki, grilled and deep fried dishes and many more.
If you are not looking for a lunch buffet, their HSBC 1-for-1 dining promotion is also available for their bento sets. With a careful curation of quality meats, salad, miso soup and desert, the bento sets are truly a bang for their buck.
Furthermore, with a choice of two outlets, one at Katong Square on East Coast Road and the other at UE Square on Clemenceau Avenue, it is extra convenient to dine at this authentic Japanese establishment.
Food Highlights
Omizu Lunch Buffet - Sashimi, Tamaki, Japanese Oyster, Yakimono (grilled skewers), Japanese Style Taco Shells, a selection of Udon, Soba and Ramen dishes
Bento Set - Premium Raw Fish, Soft Shell Crab, Hokkaido Snow Pork, Grilled Black Cod, Pan-Fried Pork Belly
Promotions
From now until 30 December 2023, the Omizo buffet is priced at S$S$62.90++ for adults and S$49.90++ for children while the Bento sets range from S$27.90 to S$36.90 before promotion. HSBC cardholders will get to enjoy great savings with the 1-for-1 dining promotion.
Recommended Credit Cards for More Savings
HSBC Visa Platinum Credit Card: Accumulate cashback on local dining with no Fees
Sun's Cafe (Hotel Grand Pacific)
Use any of your Maybank, UOB, DBS/POSB or HSBC credit cards to be eligible for the 1-for-1 Peranakan lunch and dinner buffet in Singapore. Food highlights include Peranakan, Asian and Western dishes.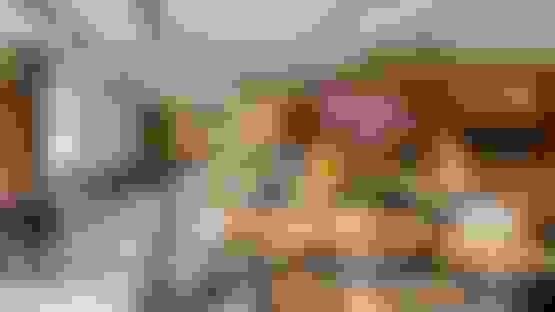 The Place
Craving for scrumptious Nyonya cuisine? Also located in the vicinity of Bugis MRT, Sun's Cafe at Hotel Grand Pacific is home to one of the largest Peranakan buffets around.
Enjoy a plethora of Peranakan, Asian, and Western plates and desserts in a sleek and classy setting. An ala-carte menu is also available if you are craving dishes like Hainanese chicken rice, pasta and steak.
Food Highlights
Sambal Prawns, Itik Siok, Beef Rendang, Babi Pongteh, Nyonya Laksa, Nasi Lemak, Kueh Pie Tee, Nyonya Kuehs.
Promotions
Available from now till 31 December 2023, make sure to use one of your Maybank, UOB, DBS/POSB or HSBC credit cards to get the most value out of your Peranakan feast.
Recommended Credit Card for More Savings
Maybank Family & Friends MasterCard: Cashback in SG & MY
Now you have a handy list of 1-for-1 buffets promotions in July 2023 in Singapore. Combine these delectable offers with cashback credit cards and dining credit cards to save more on great food!

Read more:
Cover Image Source: Unsplash